SAP unites sweets group
Cadbury Trebor Bassett has successfully completed a 1,900-user SAP R/3 migration, encountering only minor "teething troubles"
This Article Covers
RELATED TOPICS

Download this free guide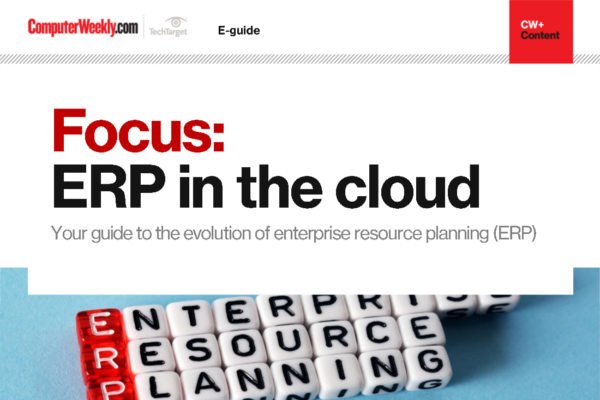 Are you keeping up with the ERP evolution?
Read about the new best practices for the ERP systems and how to tackle the growth of ERP integrations.
By submitting your personal information, you agree that TechTarget and its partners may contact you regarding relevant content, products and special offers.
You also agree that your personal information may be transferred and processed in the United States, and that you have read and agree to the Terms of Use and the Privacy Policy.

Cadbury Trebor Bassett has successfully completed a 1,900-user SAP R/3 migration, encountering only minor "teething troubles"



The project, known as "One Face" saw the discrete Cadbury's and Trebor Bassett version 3.1i systems - a legacy of their separate histories - being merged into a single system to present a unified view to the customer.

The migration has ironed out a considerable number of duplications and inefficiencies in the customer ordering procedure, which used to see customers presenting orders to each of the separate systems depending on the type of goods being requested.

Now, business customers can order any product in the Cadbury Trebor Bassett group in one transaction.

The project, which took eight months, began with an audit of existing business processes, modification and development of those processes, then an implementation phase followed by a period of monitoring the impact of the migration.

Consultancy Diagonal worked with Cadbury Trebor Bassett in a way which saw transfer of skills to company employees as an ongoing process.

A Diagonal project manager sat on the Cadbury Trebor Bassett steering group throughout the implementation along with five representatives from business units.

Tim Langlois, system integration manager for the project, said the challenges ranged from technical to people management issues. "Hurdles we faced included organising vast amounts of master data from the two systems - the creation of Cadbury Trebor Bassett has been a huge integration operation.

"The wide geographical dispersion of our sites and simply keeping our end users aware of what was being done and when it was being done were also difficulties we overcame," said Langlois.

Some "teething troubles" did occur early on but were soon dealt with. A few customers continued to send orders in electronic data interchange format to the old system. These had to be re-entered into the merged system.

Simon Bragg, an analyst with ARC Consulting, pointed out that such difficulties are inherent in integration tasks. "It isn't SAP's fault, nor the consultants - it's just one of those things," he said.

"Many large companies implemented separate instances of R/3 3.1 at separate sites during the mid 1990s - this often means that each implementation is quite different. The material master data may have different part numbers for the same item as well as different attributes, or some sites will use a 15-level bill of materials, others only three.

"During the first round of SAP implementations it was too hard to force the same data forms on each site."


antony.adshead@rbi.co.uk
Read more on Business applications