Prising value from unstructured data is becoming a high priority
The ability to retrieve and search unstructured data is becoming a high priority for many IT directors, who stand to gain...
This Article Covers
RELATED TOPICS

Download this free guide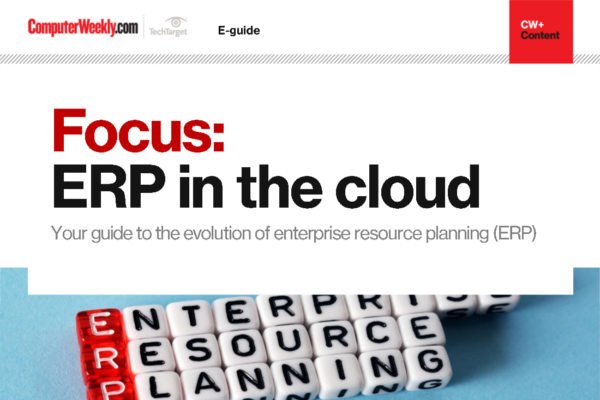 Are you keeping up with the ERP evolution?
Read about the new best practices for the ERP systems and how to tackle the growth of ERP integrations.
By submitting your personal information, you agree that TechTarget and its partners may contact you regarding relevant content, products and special offers.
You also agree that your personal information may be transferred and processed in the United States, and that you have read and agree to the Terms of Use and the Privacy Policy.

The ability to retrieve and search unstructured data is becoming a high priority for many IT directors, who stand to gain business efficiencies from harnessing their untapped information.

The forthcoming Microsoft Longhorn operating system and Apple's Tiger Mac OS will have core technology that helps companies search their structured and unstructured data, including text in e-mails, images and videos.

Tools and technologies for this purpose are also available from Autonomy, EMC Documentum, Stratify, Virage and Audentify; and many organisations are taking advantage of their powerful data retrieval and search capabilities.

One example is the government's news service, Government News Network (GNN), which will go live at the end of this month, with a search facility for 90,000 registered journalists.

The software - a downloadable toolbar developed by Information360 - is based on technology from Autonomy. It can process text, voice and video and identify and rank the main concepts within them, returning more relevant results than Boolean search engines such as Google.

According to Ian Bell, head of communications at Information360, the software works on a PC or Mac, and proactively retrieves relevant information while the user continues to work. It also automates the delivery of information from government departments and bodies, which is the main reason GNN is offering the tool to journalists.

Birmingham City Council is another example of an organisation implementing more powerful data searching.It has adopted EMC Documentum's Enterprise Content Management platform to manage documents for planning applications and construction and refurbishment projects.

The council will scan, store and index paper documents as Adobe PDFs; and will add voice files, photographic files, video recordings and AutoCAD images in the future.

Laura Ramos, vice-president at Forrester Research , said in a report last month that the latest version of EMC Documentum combines enterprise content management and enterprise search, helping users "better organise, navigate and leverage the 80% of unstructured information in e-mail, documents, web pages, images and stored audio that litters their intranets and networks".
Read more on Business applications