Pharmaceutical firm puts Pillar's QoS to the test
Cubist Pharmaceuticals mixes production and backup data on the same disks in its Pillar Axiom array, a feature one expert cautions against.
Pillar Data Systems offers a quirky feature in its Axiom arrays, known as disk short stroking, that lets users prioritize data on each disk. Cubist Pharmaceuticals of Lexington, Mass., is putting this feature to use for disk-based backup, but one expert cautions against mixing production data with backup data.

Cubist purchased its Pillar array to serve as nearline disk-based backup for its primary EMC Inc. Clariion 600 and Clariion 700 storage systems. Cubist purchased 10 terabytes (TB) of the product in the spring of this year and has added a further 6 TB within the last few weeks. About half of the total 16 TB is currently used for disk-to-disk backup of production databases and file systems.

Download this free guide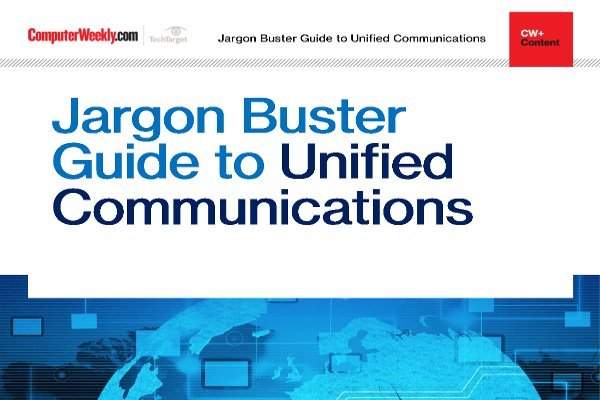 Jargon buster guide to Unified Communications
Explore some of the key elements of a Unified Communications deployment and discover insight into some of the emerging trends that are changing the way we communicate in our working lives.

By submitting your personal information, you agree that TechTarget and its partners may contact you regarding relevant content, products and special offers.

You also agree that your personal information may be transferred and processed in the United States, and that you have read and agree to the Terms of Use and the Privacy Policy.

Mike Geldart, senior manager of computer operations for Cubist said, Pillar's quality of service (QoS) feature, enabled by the disk short stroking, made it possible for him to use the rest of the empty space on the Axiom array for other data. Part of Pillar's "secret sauce" is maintaining guaranteed minimum service levels for each sector of the disk, Geldart said, and so a particularly big backup job and a heavy transaction load on another application won't interfere with one another.

In Cubist's configuration, half of the array's capacity serves as a backup repository, while the midlevel QoS sectors on the disk are storing data for a testing environment of Oracle's enterprise resource planning (ERP) application. And, the outer sectors of the disk with the highest performance levels are storing data from small production SQL databases.

"I like the idea of quality of service," said Curtis Preston, vice president of data protection services with GlassHouse Technologies Inc. "But I don't know if I like it enough to mix high-priority production data with backup data."

Preston urged caution when thinking about commingling systems. "I have seen even very expensive, high-end frames and storage engines die on me, in ways the vendor said would never happen -- and then you not only can't access some production data, but you can't access backup data, either, if you have a major outage."

Database administrators, Preston said, also often short-stroke to disk, putting data on the outer sectors of the disk for higher performance similar to Pillar's method -- but they also leave the excess capacity open.

"I'm sure this is great for the storage guy, but if I were the owner of that application, I might have some concerns," Preston said.

For Cubist, the ability to use all the capacity in the system outweighs this potential issue. "If I purchased a VTL for the same price as what I paid for my Pillar [array], I'd have x number of terabytes sitting there not being used," Geldart said. "If I need more backup [capacity], then I can just expand the Pillar very easily" using its "brick and slammer" modular setup.

Pillar's feature set is missing a few other key items when it comes to general consideration against VTLs, according to Preston. Many recently released VTL products have features beyond disk-based backup, such as deduplication and built-in offsite replication. Pillar does not yet have direct Axiom-to-Axiom replication, Preston pointed out.

Cubist also backs up to tape using Symantec Corp.'s Veritas NetBackup version 4.5 and a Sun Microsystems Inc. StorageTek L700 tape library, staging its backups first to the Pillar array, for faster restores. Backing up to the Pillar disk as disk, as opposed to a VTL, Geldart said, has other advantages for him as well. "We did this on purpose for a couple of reasons," Geldart said. "It's more flexible -- we can add LUNs and expand filesystems, use scripting tools to do things, like duplication on individual backup IDs, and it also makes it easier for us to move backup sets around because they're not divided into tape units."

Geldart said his company was evaluating Pillar's system for the next hardware refresh in its primary storage, but there are still a few kinks in the Axiom to be worked out before he'd use it to replace Clariion. It's a minor issue, he said, but the Axiom is not certified with the particular Hewlett-Packard Co.'s (HP) Unix host bus adapters (HBA) the company is using. (Pillar is certified, according to company representatives, with the latest HPUX HBAs).

Geldart also said he liked the fact that the Axiom can engaged with multipathing features on his VMware Inc. servers because it is an active-active array, but said he would like to see Pillar work toward even deeper integration with VMware, so that load balancing isn't just limited to the host side of the HBA.
Read more on Voice networking and VoIP