Outsourcing customer care
To keep customers, businesses need to value customer care. To do this, many are outsourcing support services
To keep customers, businesses need to value customer care. To do this, many are outsourcing support services
"People come for the prices, they stay for the service." This is the bastardised version of the slogan of many major US stores describing the concept that customer care is a major driving force in developing customer loyalty. The US appears in some ways to be streets ahead in terms of customer care services, but part of the reason for this is that large majorities outsource customer care to outside agencies.

Download this free guide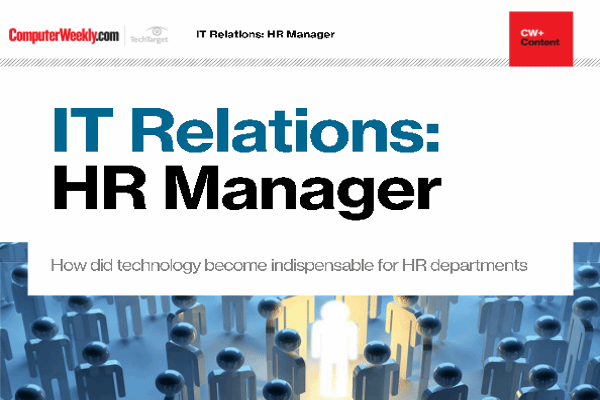 How did technology become indispensable for HR departments
HR and IT departments have begun to work closely together over the last few years. While HR historically has often received limited attention, companies now understand the key role the department plays in the business.
By submitting your personal information, you agree that TechTarget and its partners may contact you regarding relevant content, products and special offers.
You also agree that your personal information may be transferred and processed in the United States, and that you have read and agree to the Terms of Use and the Privacy Policy.

Across Europe many industries, from hardware and software vendors to traditional service providers and local authorities, are turning to outsourcing companies to manage their customer care. This trend has happened for several reasons. Within technology retailers, particularly those selling online, the vendor does not want the hassle of handling support queries, or may not have the staff or expertise to do so. Technical support technicians tend to be expensive to hire and retain, especially in the new web-led industries. Companies outsource their technical support services and use the time they save for research and development or more effective marketing. Types of support Customer care is no longer a voice on the end of the phone. Many companies are offering multiple advice points, from the FAQ on the company website with a "mail to" button (for when the FAQ doesn't cover the query); real time chat support on the web, autoresponder document responses to the telephone and personal visit support for high ended customers. Official bodies Local authorities and other official bodies, desperately juggling the pressures of ensuring quality of service while saving money, are turning to call centres and technology to provide core services. Unfortunately, workers have met this with anger; worried about the effect on jobs of closing satellite offices in favour of a centralised customer care centre. Recently, Tower Hamlets introduced a housing customer call centre. Designed to tackle housing repairs quickly and improve access to services by residents, it seemed the ideal solution. However, some union workers, fearing for their jobs, voted to strike in protest. The strike has now been resolved and the call centre reduces the number of neighbourhood housing offices significantly. Emailed support Emailed support falls into three basic categories. The simplest involves the customer emailing their request to the customer care centre and receiving a response. This can work very effectively as many repeated requests can be handled by sending a standard response to that specific problem. The second occurs when the company involved has invested in Customer Relationship Management software (CRM) and uses this to send autoresponses to messages. Autoresponders can be very simple, from Microsoft Outlooks rules wizard to more complex CRM software which analyses content and looks for specific content, then responds accordingly. Autoresponders can sift out a high majority of emailed enquiries and answer basic installation questions. The third type of emailed support occurs online. Customers visiting the company's website may visit the FAQ page and look for answers. If the answer they seek is not available on the page, the customer can then send an email asking for support, (which may come in the form of a browser, or via a web form) which is then sent to the company. This is a very helpful way of handling enquiries because it enables the most common questions to be instantly answered at any time of the day or night without the customer having to wait for the operatives to respond. This is particularly important for products which are sold worldwide. Effective use of FAQ's pages and emailed customer service helps reduce the turnover of call centre staff and allows work to be distributed more appropriately. Call centre staff A call centre has several advantages over the traditional customer care office with several workers. For a start, call centre technology means that calls can be queued or electronically processed to forward them to the most appropriate worker. Software can also re-route calls to different locations seamlessly so that homeworkers can tackle queries. Unfortunately, call centres have the largest turnover of staff of any industry. This is partly down to salaries, but mainly is attributed to the pressure of work, where staff workload is monitored and they are encouraged to handle as many calls as they possibly can. Many staff describe call centres as the 20th century equivalent of Victorian sweatshops. Staff in call centres tend to be low-skilled and receive low pay. They may not a be given the information or training required to deal with customer complaints or complex queries. The workload can also be monotonous. Repetitive queries, particularly when the customer first receives the product or service, can overwhelm already stressed call centre staff. Languages Providing customer care in multiple languages will fox most companies. Companies may only have one office in the States or Europe, but may successfully sell products or services all over the world. They therefore need to provide after-sales support to these customers. Insisting customers contact staff in a language they don't understand increases the pressure on the customer care operative. Therefore, outsourcing may be the only solution for global companies who don't have the facility to cater for such requests. Outsourcing customer care Several companies supply customer care services. Stream, for example provide technical support for Dell and Hewlett-Packard (amongst others). They provide a range of services from call centres, email and web-based support, which includes dedicated customer service personnel for each account. Stream has four offices across Europe handling calls in different languages. Operators are given intensive training in their core support area and they have higher staff retention rates than traditional call centres. Stream attributes this to effective training programmes for their staff which make a career out of support, rather than just a job. Stream offers companies the opportunity to concentrate on their core business while they handle the customer care side. They remove the need to attract and retain costly technical support staff by using their expertise, gained through experience supporting many different company products. The customers' view of call centres Call centres depend on potential users both having access to and choosing to use the telephone as a method of contact. Emailed support suffers in the same way. There is no point, for example, in an ISP offering support only by email to new users that tells them how to set up an email account, because unless they already have one, they can't receive that information. Local authorities are facing a backlash from residents in their boroughs who don't want to lose the local housing offices. Many perhaps value the social interactions that come from meeting the workers face to face, or the developed knowledge and relationships that come from repeated interaction with the same contact. Customer relationship management systems are essential to help the process of automation. Such systems could be used to forward calls from a certain user to the most appropriate worker, who would then have their full call history in front of them. The operator would be able to address them correctly (specifying their form of address etc) and the system would provide a knowledge base to help both the caller and the operator. Small steps, large changes Automating customer care does not have to be a hard process. Putting a simple FAQ page on the website can eliminate a large percentage of customer-care calls, providing it is prominent enough for users to find and contains pertinent information. A worker can usually handle two or three emailed enquiries in the time it takes to handle one phone enquiry. The rise of instant messaging systems has opened up a whole new line of communication between support services. Given the choice, this is an incredibly quick way to provide support and also gives the operator the ability to "walk through" installation processes. Remote workers can now work for customer-care centres. Email support can be made to appear to come from the company supplying the product or service. The globalisation of support means that customers are no longer limited to their local supplier and product knowledge can be centralised. Rachel Hodgkins
Read more on IT jobs and recruitment