Music to write code by
Xtra! asked the programmers that read Computer Weekly what sort of music is best to code to. Here are some of their responses.
This Article Covers
RELATED TOPICS

Download this free guide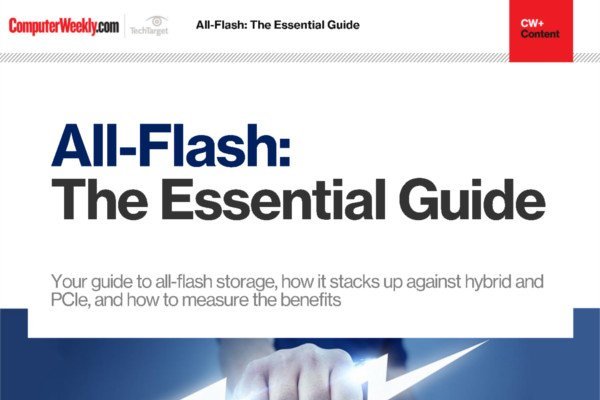 All-Flash: The Essential Guide
Access this guide to learn about all-flash storage, how it stacks up against hybrid and PCIe, and how to measure the benefits.
By submitting your personal information, you agree that TechTarget and its partners may contact you regarding relevant content, products and special offers.
You also agree that your personal information may be transferred and processed in the United States, and that you have read and agree to the Terms of Use and the Privacy Policy.

Xtra! asked the programmers that read Computer Weekly what sort of music is best to code to. Here are some of their responses.



Anthony Hutchinson: It is probably a cliche, but I find listening to the Hackers soundtrack (Underworld, Prodigy etc) and early Ministry of Sound Annuals more motivating than others. The new regime of Chilled Ibiza soundtracks also help to pass the day's chores.

Tom Austin: I find that outright techno is difficult to code to - it is just too fast - but I find the Global Underground and DJ Kicks deep/progressive house series perfect for getting into the zone if I am working flat-out. In quieter modes or moments where I need to focus, trance and ambient usually work for me. For instance, Lifeforms by FSOL, or anything by Global Communication, Biosphere etc.

Roger Attrill: I find chill out/trance the best to code to. My top sounds are: Faithless (Outrospective, Sunday 8pm, Reverence); Chicane (Behind the Sun, Chilled); Euphoria; Groove Armada; Cafe del Mar (volumes 6 and 7); and Tangerine Dream.

Charles Foster: I find techno helpful when programming. It keeps my brain in gear and the beats sort of keep my mind patterns in logical steps. The best I think are the mundane songs played by Judge Jules on Friday nights on Radio 1, where they play the same beat over and over. It is awful to listen to but, while coding, it sort of keeps your mind going in a logical fashion.

Luke Cleland: When I code I listen to the new stuff by Radiohead. It is totally different from their earlier music, having more in common with dance music. Their move to electronic effects and drum backing inspires me as it feels like the future. Radiohead is definitely my muse.

Lewis Graham: I prefer minimalists such as Philip Glass, John Adams and Steve Reich. A fascinating album is Reich Remixed - Steve Reich's work remixed by different DJs - which I can work to pretty well.

I cannot work to Mozart (I end up listening to it) or opera which has passages of dialogue in it, and I wouldn't insult Bach by working to his music even if I could!
Read more on Data centre hardware