Mandatory carbon reporting: Indirect emissions guidelines for IT managers
As the UK government announces mandatory carbon reporting for listed companies, how are IT managers to interpret guidelines on indirect emissions?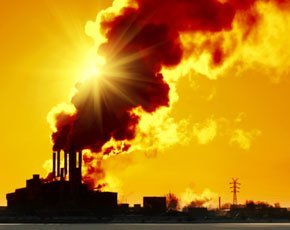 As data increases with the growth of cloud computing and big data harvesting, so does international government, corporate and consumer concern for the environmental impact of the energy consumption these technologies require. Shortly before attending the Rio +20 Earth Summit in Brazil, UK deputy prime minister Nick Clegg announced the coalition government is to introduce mandatory carbon reporting rules, requiring around 1,800 of the UK's largest listed companies to report annually on their greenhouse gas emissions.

Download this free guide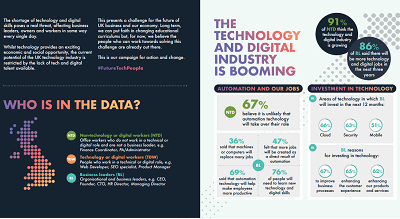 Infographic: Future-proofing UK technology
The current potential of the UK technology industry is restricted by the lack of tech and digital talent available. Read through this challenge for the future of UK business and our economy.
By submitting your personal information, you agree that TechTarget and its partners may contact you regarding relevant content, products and special offers.
You also agree that your personal information may be transferred and processed in the United States, and that you have read and agree to the Terms of Use and the Privacy Policy.
This follows hard on the heels of the publication of new guidelines on carbon footprinting in IT which, if widely adopted, could lay bare the extent of emissions beyond the boundaries of a company's own premises.
Known as the GHG (greenhouse gas) Corporate Value Chain (scope 3) standard and the GHG Protocol Product Life Cycle Standard, they address the whole company's scope 3 emissions (upstream and downstream) and an individual product footprint respectively. The guidelines include a tool especially angled at IT.
The GHG Corporate Value Chain will affect the IT industry and organisations that use third-party IT services for datacentres, hosting and cloud computing.
Published by two respected organisations, the World Resources Institute (WRI) in Washington DC and the World Business Council for Sustainable Development (WBCSD), they set out the limits of scope 3, which refers to indirect emissions. These cover what a company should measure and what it should leave out, preventing companies from cherry-picking the most attractive numbers.
Sustainability experts who developed the tool deny that comparisons are the main focus, but say this could be a later benefit: "The special sector guidance is intended to measure emissions to understand where companies are and compare products and services on a like-for-like basis," explains Andie Stephens, project manager at the Carbon Trust, who headed its development.
Comparisons are not the point at this early stage, he says, but recognition is one of the main rewards: "It's recommended to do this to get an understanding of emissions, but it's too early to make categorical assertions in terms of products. If computer companies act to reduce emissions, they're investing time and money, and procurement organisations will recognise them accordingly."
He indicates that, at this stage, disclosure is probably the most immediate benefit of the standard: "IT companies are interested in this work, but without a common standard they are reluctant to make information public," he argues.
Not enough data is available as yet, but there are some indications of the extent of IT greenhouse gas emissions. Datacentres and cloud computing are, of course, a major concern, claiming 3% of total US electricity consumption – up from 1.5% in 2006, according to a 2011 US Department of Energy study.
If other types of ICT are included in a company's carbon footprint, their combined contribution is clearly a big chunk of total emissions. Routers and switches have the highest use phase emissions (90%) followed by servers (70-80%) and laptop and desktops (40-60%).
The transparent framework provided by the standard will allow companies to lay to rest allegations of greenwashing, using consistent data. The framework will allow organisations to produce the first indications of how to manage emissions beyond the walls of the corporation.
Corporate buyers who want to be seen to be doing something about external emissions have set IT efficiency goals and invested in teleconferencing facilities. They are addressing what is known as scope 3, or indirect, emissions, the greenhouse gases not emitted on a company's own premises or by its energy supplier, but by outsourced third parties like datacentres (downstream emissions) or product users (upstream emissions). As yet, no-one has really grasped scope 3 emissions by the horns.
Previous attempts to measure the scope 3 carbon footprints have been messy. Some have taken rough estimates, for instance calculating emissions using a rule of thumb of 80% of procurement spend. But Cynthia Cummis, senior associate at the WRI, insists the whole value chain must be disclosed, defined using 15 categories, with any exclusion justified.
"To calculate 80%, you have to know 100%," says Cummis. Other attempts included direct but ignored indirect suppliers (those who supply suppliers). The standard includes both: "The bigger impact could be in tier two rather than tier one [direct suppliers to the company]," points out Cummis. A wide range of activities are included, such as investments, leased assets, transportation and distribution.
The boundaries set by the standard have been thrashed out by scores of organisations moulding it with the WRI and sustainability campaigner the WBCSD in recent years. Companies involved in the ICT guidelines include Fujitsu, BT, Capgemini, EMC, HP, Microsoft and NetApp.
Product innovation is, of course, among the techniques available to many of these suppliers to cut emissions once the standard's differentiation power kicks in. Other emission-cutting measures include the location of datacentres.
"Companies are becoming more transparent in where datacentres are. The standard encourages transparency and forces IT companies to take it more seriously," says Stephens.
Data provided by suppliers could vary significantly according to the company, and it is of course one of the aims of the standard to stamp out such ambiguities.
"Some datacentres don't include overhead energy use, such as air conditioning, in their energy consumption figures. Yet it could make a difference of a few percent," says Stephens.
Equally, a company reporting the footprint of a client's desktop managed services might have varying definitions of overheads. "They might not include overheads of the service centres and callcentre or the transport of engineers fixing equipment. It's part of the service but could be overlooked because it may be viewed as ancillary," says Stephens.
Previous generic lifecycle environmental assessment footprint standards have been developed, but their use has not yet taken off. Where WBCSD and WRI may differ is in their visibility as campaigning organisations. The WRI in particular has previously produced two widely used reporting standards – the Greenhouse Gas Protocol scope 1 and 2.
According to WRI data, over 85% of respondents to a 2010 survey by lobbying group, the Carbon Disclosure Project, used the GHG Protocol scope 1 and 2 standards. Scope 3 will set a benchmark against which first movers will seek to be measured.
BT has been monitoring and providing input to standards through its collaboration with the Carbon Trust, the World Resources Institute (WRI), the World Business Council for Sustainable Development (WBCSD) and the Global e-Sustainability Initiative (GeSI) as part of the work on developing the ICT sector guidelines to the GHG Protocol Product Lifecycle Standard.
"The standard is not intended to directly support product or service comparison. It is therefore not considered appropriate at this time that product or service GHG emissions data will be used in this way, to directly compare products and services," said Emma Williams, senior engagement manager for BT group corporate responsibility division.
BT said it encourages its suppliers to use the standard to help assess and track the emissions of ICT products with a view to identifying reduction opportunities and planning improvements for both suppliers and for BT services that use supplier products.
Williams indicates that, where suppliers follow the guidelines, they will be capitalising on the effort by ICT practitioners that went into developing them and will benefit from a consistency of approach.
"BT can similarly be confident that a principled approach to footprinting has been applied and could use vendor-supplied information in estimating the footprint of its own ICT services that utilise the associated supplier equipment," said Williams.
She says suppliers could put in place improvement roadmaps. For example, a particular router design could use more power-efficient chipsets or power management strategies to reduce its impact in future versions or provide interfaces to such capabilities to help increase their adoption into operational networks.
Several standards initiatives have been emerging to develop carbon footprinting methodologies for ICT hardware, networks and services. These include standards by the International Telecommunication Union, European Telecommunications Standards Institute and International Electrotechnical Commission. Several companies have been involved in a European Commission pilot to help test various methodologies.
"The aim of the pilots with the European Commission and collaborative engagement with each of the standards organisations is to ensure a high level of consistency, compatibility and workability between each of the standards methodologies across the ICT industry. All standards are based on ISO 14040: 2006 (principles and framework for life cycle assessment) and they are aligned with each other," said Emma Williams, senior engagement manager for BT group corporate responsibility division. BT has been involved in these pilots.
"The overall goal is to be able to identify opportunities for reducing GHG emissions for ICT and to provide a means for assessing the enabling effects of ICT applications for promoting a low carbon society," she explained. The individual standards will be refined and improved over time.
E-Handbook

E-Handbook

E-Handbook
Read more on IT efficiency and sustainability