If you want to be spotted by headhunters, raise your profile outside the organisation
A recovery in the IT jobs market is likely to see the resurgence of headhunting and increased career options for IT staff who...

Download this free guide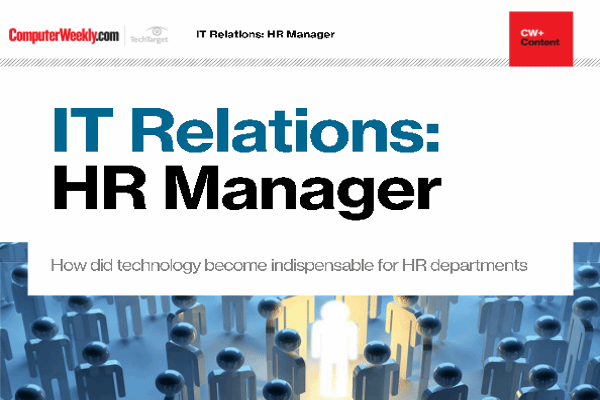 How did technology become indispensable for HR departments
HR and IT departments have begun to work closely together over the last few years. While HR historically has often received limited attention, companies now understand the key role the department plays in the business.
By submitting your personal information, you agree that TechTarget and its partners may contact you regarding relevant content, products and special offers.
You also agree that your personal information may be transferred and processed in the United States, and that you have read and agree to the Terms of Use and the Privacy Policy.

A recovery in the IT jobs market is likely to see the resurgence of headhunting and increased career options for IT staff who take the right approach, recruitment consultants have predicted.

Studies of the IT recruitment market, such as the SSL/Computer Weekly Quarterly Survey of Appointments Data and Trends, have shown a steady increase in the number of jobs advertised and rising rates of pay.

Companies have started to use headhunters to approach staff for vacancies at various levels - not just IT directors, according to recruitment consultants.

"The market is improving and there is definitely a requirement among SMEs and large corporates to fill vacancies, from senior project managers and IT managers up to chief information officers," said Paul Smith, group marketing director at recruitment company Harvey Nash.

To be spotted by headhunters, first make sure you are noticed by your peers outside your own organisation. Ensure that as many of them as possible know that you are in the market for a new job.

Next, become better known in the industry as a whole. This can be achieved by speaking at conferences, for instance.

"Write articles on the latest business trends and technologies, speak at conferences and involve yourself in company events," said Peter Clayton, chief executive of the Association of Professional Recruitment Consultants. "If you are doing a good job, who really knows apart from your boss?"

Conference organisers are always looking for people willing to speak free of charge.

"After speaking at a recent conference, I was in touch with fellow speakers and we discovered that every one of us had been given job offers from members of the audience afterwards," said Clayton.

Recruitment agencies will often use a database showing who has applied for jobs previously, or who has been recommended for certain roles by the agency's contacts in the industry. A "longlist" is drawn up and, after discussions with the recruiting company, a shortlist is made.

Common mistakes made by potential candidates, said Smith, include being too confident about getting the job, or not being honest with the agency as to what their salary requirements are. IT staff should also check that the recruitment agency or headhunter has done its research.

"There are good headhunters who do their homework and there are those who are just scavenging - if they do not really know anything about you, I would not bother going any further, as there is probably not even a real job available anyway, they could just be looking to find out who is available," said Clayton.

At the interview stage common mistakes include being too cautious or edgy.

"Candidates sometimes feel they are doing something wrong or sinister, but they have to approach these interviews as if they had actually applied for the job instead of being headhunted," said Clayton.

Meanwhile recruitment opportunities look set to improve for IT staff who take the trouble to market themselves in the right way.

"I would say the traditionally headhunted jobs attract salaries of between £60,000 and £80,000, but the bottom end of this is coming down gradually as competition for the right skills at the lower end increases," said Warwick Bergin, a partner at recruitment agency the Triangle Partnership.


How to be headhunted


Raise your profile, both in your company and across the industry


Find out what the headhunter knows about you when you are approached


Ask plenty of questions about the job before the interview


Be honest about your salary expectations


Do not assume that the job is yours just because you have been approached


Treat every headhunter interview as if you had applied for the job yourself
Read more on IT jobs and recruitment