If recession comes
Paul Mason looks at the likely impact on IT users if the threat of recession in the USA becomes reality in the UK
Paul Mason looks at the likely impact on IT users if the threat of recession in the USA becomes reality in the UK
The threat of recession is looming in the US, prompting fears that UK managers may soon be under the cosh on budgets and project plans.
This will be a new experience for those IT managers who have experienced nothing but steady growth for the last decade.
The old hands will rely on conditioned defensive reflexes: sweating existing assets for greater value, taking a hard look at upgrades and shelving peripheral projects.

Download this free guide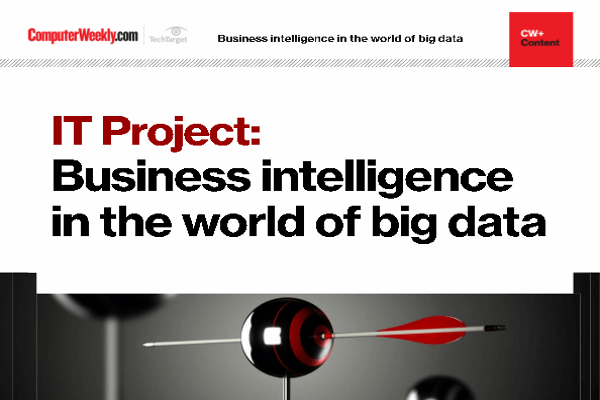 "Business intelligence is very much a priority for corporate IT"
Find out why business intelligence remains on top of 2016/2017 IT priorities and get access to some great case studies
By submitting your personal information, you agree that TechTarget and its partners may contact you regarding relevant content, products and special offers.
You also agree that your personal information may be transferred and processed in the United States, and that you have read and agree to the Terms of Use and the Privacy Policy.
But what will a recession mean for the wider world of the IT profession in general?
During previous downturns, IT was not central to most companiesÕ operations. It is now. You may still be regarded as a "service department" but most chief executives know they cannot slash the IT budget arbitrarily without irreparable harm to the business.
That should stiffen the resolve of IT managers faced with defending their projects from recession-planning bean counters. It is time to start preparing a vigorous defence of the core technologies that will take your company beyond recession and into a fully e-enabled future.
To do this, you need to understand what the recession will do to e-business. The dotcom share crash is just an overture for the drama that is set to unfold.
Any credit crunch will hit the large infrastructure investments of the telecommunications companies and network providers. Regulators already consider the banks over-committed to this area. If financial conditions operate against the construction of the broadband Internet for two or three years, businesses relying on short-term roll-outs, especially of third generation mobile, will be in trouble.
The second impact of recession will be to test the durability of e-marketplaces. The independent marketplaces are either consolidating or coming under control of large users. The likely outcome? More e-procurement chains structured around one major customer, along the BMW model in Germany, rather than the collaborative Covisint model in the US.
Third, the recession will be the ultimate test of companies' efforts to rip costs out of their business processes using Internet technologies. For those who have had some tangible success, there will be pressure to consolidate. For those in the process of starting a total e-business overhaul, the stakes become very high. The decision to step back from an e-commerce Òbig bangÓ could be literally make or break.
Finally, the recession will be the moment when the Internet stops being a free lunch for consumers. Led by the telcos and content giants such as AOL/Time Warner, the big players will put forward new charging models for aggregated content. They will do this because, as the dotcoms die and shares crash, no one will be able to launch a start-up to provide a rival service free of charge. So prepare for the rebirth of paid-for information and services.
It is vitally important for business leaders to maintain the vision of what their company could be like, if and when it survives these developments. In the ruthless selection and maintenance of the business aim, the IT department deserves to be listened to more than ever.
So speak up for e-business transformation. And, if the bean counters won't listen, shout.