Demand for ERPers returns
A resurgence in demand for IT personnel with strong PeopleSoft, Oracle and SAP experience is putting paid to speculation that ERP...
A resurgence in demand for IT personnel with strong PeopleSoft, Oracle and SAP experience is putting paid to speculation that ERP skills have had their day, reports Elan Computing.
According to the recruitment consultancy, the much vaunted rise of CRM (Customer Relationship Management) has led to fears among some ERP experts that their skills may no longer be needed. However, rather than witnessing a decline, Elan says it has seen a "significant increase" in demand for ERP contractors on both new and existing projects.

Download this free guide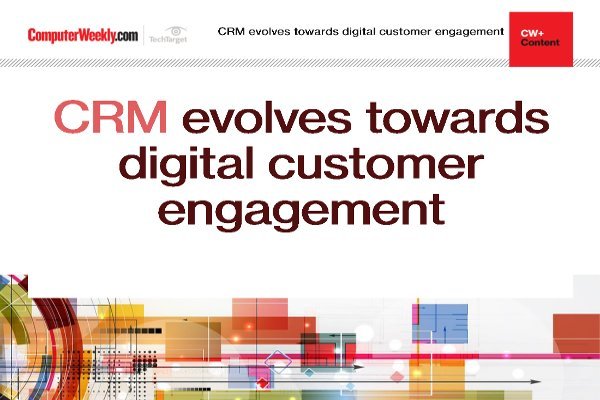 Enhancing digital customer engagement with CRM
Learn about customer relationship management has evolved towards engaging with customers through every channel, with digital at the forefront.
By submitting your personal information, you agree that TechTarget and its partners may contact you regarding relevant content, products and special offers.
You also agree that your personal information may be transferred and processed in the United States, and that you have read and agree to the Terms of Use and the Privacy Policy.
"ERP has been around for a good seven or eight years now and demand for consultants is still high, despite the claims of its demise," confirms Tim Chamberlain, manager of the ERP/CRM division at Elan. "Feedback from our clients shows that many projects still have at least another two full years to run."
Demand for SAP-trained contractors in particular, has soared, says Elan, increasing by 150 per cent over the last six months, especially in the financial sector. "This means that someone trained in something like SAP could have a ten-year career from that single skill base," adds Chamberlain. "(Furthermore), with other developments such as SAP's CRM solution, mySAP.com, it is expected that SAP's hold on the market will continue."
At present, the agency is finding ERP contractors "slightly" more sought after than their permanent counterparts.
Chamberlain attributes this to the fact that many companies are unsure about the type of CRM package they will eventually implement, and so prefer to hire contractors to "scope projects". The flexibility of freelancers also makes them an attractive alternative to those businesses which do not know how long their CRM or ERP projects will last, in terms of how many rollouts will take place, he adds.
Rates in the ERP/CRM marketplace are high for those will the right skills and experience. As a guide, Chamberlain says SAP-trained contractors with three to six years experience can expect to earn £500 - £750 per day, while CRM contractors are commanding between £450 - £950 per day. On the permanent side, salaries for CRM staff range from about £40k - £70k per annum.
Read more on Business applications