Crystal offers intelligent careers
In the SSL/CW list of IT skills, Crystal Reports is number 50
In the SSL/CW list of IT skills, Crystal Reports is number 50

What is it?

Crystal Reports is one of the longest established business intelligence tools, with a pedigree going back nearly 20 years and an installed base of 15 million licensed users.

Crystal Reports made the headlines this summer when business intelligence competitor Business Objects announced it was acquiring the company Crystal Decisions, a deal that is still being finalised. This is part of a continuing process of consolidation in the business intelligence market - at the same time, Hyperion announced it was acquiring Brio.

As companies rationalise their product sets, some skills may disappear, so would-be business intelligence specialists need to watch the market closely.

Where did it originate?

The company that became Crystal Decisions was founded in 1984 in Vancouver, Canada, but moved to California as its success grew. Along the way it was owned by storage company Seagate.

Crystal Reports claimed to have been the first Windows-based reporting solution and, in 1993, Crystal reporting technology was bundled in with Microsoft's Visual Basic.

In 2001 Crystal Decisions launched Crystal Enterprise, which it claimed was the first web-based information infrastructure for reporting, analysis and information delivery, although all the major business intelligence companies had released web products by then. Also in 2001, Microsoft bundled Crystal reporting technology into Visual Studio .net.

What is it for?

Business intelligence software can access data from disparate data sources and pull it together into reports with tables and graphics. The user, who formulates requests in everyday business language, does not need to know where to find the information.

What makes it special?

Commenting on the merger with Business Objects, analyst firm Gartner said Crystal had a superior software infrastructure, which might help Business Objects scale to larger numbers of users.

"Business Objects' strength lies in user ad hoc query," Gartner said. "In contrast, Crystal's robust reporting gives customers the ability to create, publish and distribute formatted content."

How difficult is it to master?

Courses average four to five days and teach either advanced user skills or how to develop and deploy Crystal Reports. For developers, experience of SQL Server, Oracle, XML and other data sources, and SQL and stored procedures may be useful.

Where is it used?

Customers include large corporations such as Ford, AT&T, Boeing, Pfizer and Toyota, and public sector organisations such as Post Office Counters and UK government departments.

What systems does it run on?

Windows and Unix. Crystal Decisions has partnerships with more than 360 global software companies including SAP, Microsoft, IBM, PeopleSoft, Lawson Software and Baan.

What is coming up?

Rationalisation, which may see elements of either Business Objects or Crystal Reports phased out. Gartner warned that both suppliers have management tools, semantic layers, query engines, design environments, formatting, rendering and distribution engines, and the process of deciding which to stick with may take years.


Training


Download this free guide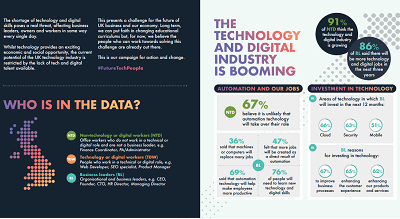 Infographic: Future-proofing UK technology
The current potential of the UK technology industry is restricted by the lack of tech and digital talent available. Read through this challenge for the future of UK business and our economy.
By submitting your personal information, you agree that TechTarget and its partners may contact you regarding relevant content, products and special offers.
You also agree that your personal information may be transferred and processed in the United States, and that you have read and agree to the Terms of Use and the Privacy Policy.
Crystal Reports training is available from a vast number of third parties - from the global, such as Learning Tree, to smaller training providers.

www.learningtree.com


Rates of pay

Rates for Crystal Reports data analysts vary depending on sector. For developers, rates start from £20,000 to £22,000 and rise to £35,000 for senior data modellers with experience of databases, enterprise resource planning and customer relationship management systems.