Coca-Cola and SAP collaborate on managing supply chain networks
Coca-Cola is working with SAP to develop software to improve efficiency in the drinks firm's supply chain. Technology produced by...

Download this free guide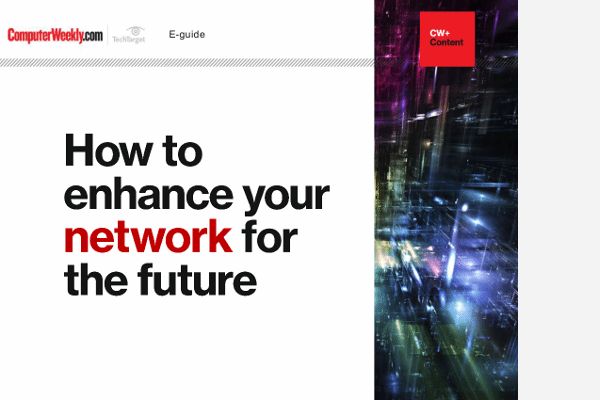 How to enhance your network for the future
Latest on networking developments and directions: NFV, self-optimising networks and IoT enabled smart cities
By submitting your email address, you agree to receive emails regarding relevant topic offers from TechTarget and its partners. You can withdraw your consent at any time. Contact TechTarget at 275 Grove Street, Newton, MA.
You also agree that your personal information may be transferred and processed in the United States, and that you have read and agree to the Terms of Use and the Privacy Policy.

Coca-Cola is working with SAP to develop software to improve efficiency in the drinks firm's supply chain. Technology produced by the collaboration could be used across the beverage industry, analysts have predicted.

The aim of the implementation is to give Coca-Cola more information at the store and account level to improve its retail customer relationships.

Margaret Carton, Coca-Cola's chief information officer, said the new software should cut paperwork, ensure cash settlements are made properly and reduce wasted space in delivery lorries.

Coca-Cola already runs various ERP and supply chain management applications, including SAP's R/3 material and production planning applications. However, these systems do not connect store deliveries with back-end systems, Carton said.

Tony Hart, managing analyst at research firm Datamonitor, said the agreement reflected the desire of manufacturers and retailers to improve supply chain visibility, allowing for improved planning and reducing the potential for unwanted deliveries.

"The agreement between Coca-Cola and SAP will try to eliminate inefficiencies and automate more of the extended processes from manufacturer to retailer," Hart said.

"There will be time and cost savings and the opportunity to drive revenues, for example, replacing sold-out stock faster.

"Mobile integration in a project of this size will have its problems, but as Coca-Cola is head-to-toe SAP, there is less potential for difficulties."

The data integration issues the project will tackle include providing functionality to the mobile worker so that the data entered into the mobile device is either automatically transferred or synchronised to back-end applications, said Hart.

The new application should help improve vending machine management, with support for direct upload and download of sales information using a handheld device. This could be improved further with the use of electronic tracking technologies, such as radio frequency identification tagging, Hart said.