Case Study: The Ericsson I888
Cass Gilbert is cycling from Sydney to London – the Ericsson I888 is reliable and works worldwide
This Article Covers
RELATED TOPICS
Cass Gilbert is cycling from Sydney to London – the Ericsson I888 is reliable and works worldwide
UK cyclist Cass Gilbert is cycling the world raising money for the Children With AIDS Charity (CWAC). Raising £21,000 on his 21,000Km solo cycle trek from Sydney to London, Cass relies on Ericsson to keep in touch and to make himself heard on the charity close to his heart.

Download this free guide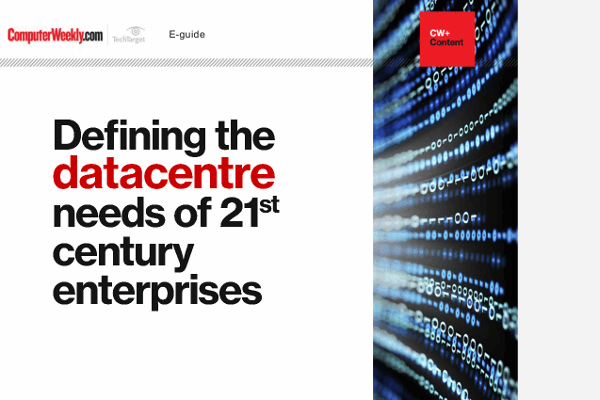 Defining the datacentre needs of 21st century enterprises
A collection of our most popular articles on datacentre management, including: Cloud vs. Colocation: Why both make sense for the enterprise right now; AWS at 10: How the cloud giant shook up enterprise IT and Life on the edge: The benefits of using micro datacenters
By submitting your email address, you agree to receive emails regarding relevant topic offers from TechTarget and its partners. You can withdraw your consent at any time. Contact TechTarget at 275 Grove Street, Newton, MA.
You also agree that your personal information may be transferred and processed in the United States, and that you have read and agree to the Terms of Use and the Privacy Policy.

Cass Gilbert's Sydney to London journey is a staggering 21,000Km long and aims to raise £21,000 for Children With AIDS Charity - a substantial part of which has already been pledged. The appeal is designed to help fund holidays for children infected and affected by AIDS, and their families, allowing them to escape from the stresses of their everyday lives. Cass' bike ride is a way of creating public awareness and raising funds for this small charity. During his trek, Cass depends on cutting edge technology like his dual band Ericsson I888 World mobile phone, for use on GSM 900 and 1900 networks - not only as a primary mode of communication but as a safety precaution as well. Additionally, in conjunction with a digital camera, he can also send and receive digital imagery over the mobile network, enabling him to send photos of his travels to friends, family, the charity and for posting on his website. The I888 World has become a "one-stop shop" for Cass, which answers all his communications needs. The planned route spans three continents. Beginning in Sydney, Australia, and ending some fifteen months later in London, England, the journey will be made over land entirely by pedal power where possible. "Keeping in touch whilst on the move is crucially important to the mission and to my welfare; it's therefore important that my communication system be as light as possible. After much consideration, I have chosen a Psion Series 5 palmtop computer linked by infra red to an Ericsson I888 World mobile GSM phone, with built in modem for voice and data. Being constantly on the move, I have no time to assemble complicated connections, so the wireless I888 World is ideal. The Psion will also allow me to write my diary articles and send pictures for Cycling Plus features and RoughGuides books," explains Cass. Cass will also rely on the Internet to update a website allowing him to stay in touch with sponsors, friends and family. Despite cycling in some of the more remote parts of the world and the nomadic nature of the journey, the World Wide Web will form an integral part of the trip - and will be called upon for information as diverse as crossing borders, weather conditions and political stability. On November 1st 1998, Cass left Sydney and followed Australia's East Coast to Townsville. From here he cut west across the Tanami desert to Darwin. Crossing the Arafura Sea by boat into Timor, Indonesia, the expedition headed west across the islands, through Jakarta and Sumatra to the port of Medan. Georgetown in Malaysia will be the first stop in mainland Asia. From here, Cass headed north through Thailand via Bangkok, across to Hanoi, Vietnam, and into China, continuing north into the capital of the Sichuan Province. Thereafter, the route will enter more remote territory, veering north to Golmud before circling south to Lhasa, Tibet, across the Himalayan Mountains. Cass will then travel to Kathmandu, Delhi, Central Pakistan, Iran, Turkey, Greece, Italy, France and finally home to London. He hopes to be back in London soon after the turn of the Millennium, approximately 21,000Km later. John Sabine