Career Clinic:Redundancy has forced a move
I work as a senior programmer for an international company, developing programs in Cobol, Cics, DL/1 and Pro-IV in a mainframe...

Download this free guide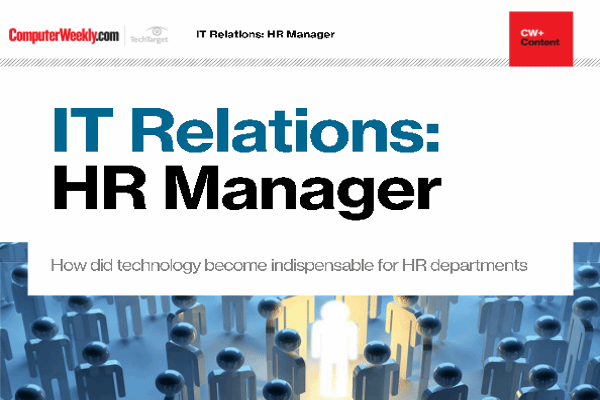 How did technology become indispensable for HR departments
HR and IT departments have begun to work closely together over the last few years. While HR historically has often received limited attention, companies now understand the key role the department plays in the business.
By submitting your personal information, you agree that TechTarget and its partners may contact you regarding relevant content, products and special offers.
You also agree that your personal information may be transferred and processed in the United States, and that you have read and agree to the Terms of Use and the Privacy Policy.

I work as a senior programmer for an international company, developing programs in Cobol, Cics, DL/1 and Pro-IV in a mainframe environment.



Unfortunately, my team is now being made redundant due to system migration. I am considering paying for a course to gain a qualification, but I am aware that there is a minefield of training courses available. I would like to make myself marketable in the Visual Basic development scene. What would you suggest?

Microsoft qualification is safest
First of all, don't undervalue what you have learned in your career so far. Although the platforms you have worked on are not as relevant now, you have gained a lot of knowledge about programming in general, about working with and maybe managing people, about testing, etc. What you now need to do is to leverage this experience to get you onto another platform.

I am always a bit resistant to individuals paying for courses out of their own pocket, although it does show a lot of determination and commitment. Suppose you learn Visual Basic but then a job arises that requires C++ or Java?

If you can find an employer who is willing to take you on for your existing skills and train you in an appropriate language, even at a lower salary to start with, then this might be the best route to take.

However, given the current job market, maybe you do need to increase your value by obtaining a Visual Basic qualification. You could pay for it yourself but your current employer may be willing to pay for such a course as part of your settlement, which is likely to be tax-efficient for both parties.

Perhaps in this case the course could be done before you actually leave? Finally, whoever pays, it is probably safest to go for a Microsoft qualification such as an MCSD (Microsoft certified solution developer).

Solution by Sheelagh Flowerday of the British Computer Society.
The panel: MSB International, Best International, BCS, Computer Futures, Computer People, Elan, Reed Computing, Netheads Consulting, Zarak Technology, E-Skills UK
Read more on IT jobs and recruitment