An SME conundrum
Despite being well-suited to convergence, SMEs are reluctant to install such systems. Resellers must be more convincing of its...

Download this free guide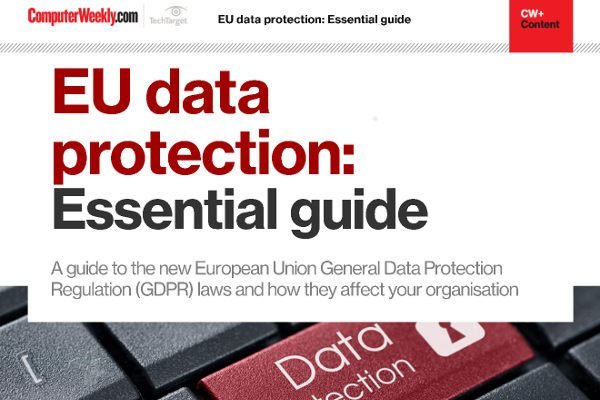 EU data protection: Essential guide
Access this guide to aid you in facing the challenges, opportunities and key actions need to consider in preparing your organisation for GDPR.
By submitting your personal information, you agree that TechTarget and its partners may contact you regarding relevant content, products and special offers.
You also agree that your personal information may be transferred and processed in the United States, and that you have read and agree to the Terms of Use and the Privacy Policy.

Despite being well-suited to convergence, SMEs are reluctant to install such systems. Resellers must be more convincing of its benefits to encourage companies to let go of the past and embrace new technology



The year 2001 was most definitely a time to converge. The message was loud and clear: 'different networks bad, single IP good'. But now the hot air and the brouhaha has died down, it's time to take stock and ask some basic questions.

Were we right to accept convergence as the Holy Grail of networking and what does the future of convergence hold for business?

A small problem
The irony is that the business sector with the potential to reap the most from convergence - SME - is also the one that is the least able to realise it.

Convergence solutions are traditionally sold as a 'be-all-and-end- all' solution for big companies, when by nature it is a technology perfectly suited to smaller businesses.

In order to get SMEs to buy into the convergence cause we must define what convergence means for SMEs, then identify the benefits and potential hurdles. It is only by cutting a clear path that we can really expect SMEs to embrace this technology.

A piecemeal solution
Convergence provides businesses with powerful new tools, such as unified messaging and Web contact centres over any kind of network - and therein lies its main benefit.

SMEs don't need, and in most cases can't afford, a total network upgrade. Smaller companies are more suited to a piecemeal approach that can grow with the business - a convergence solution that is an evolution of an existing platform.

Convincing benefits
For SMEs to buy into convergence, we must convince them that it is a solution that suits them.

The main benefits of convergence are straightforward. The first issue is simplicity - companies only have one network to manage instead of three. The second is better use of bandwidth. And thirdly, and perhaps most important, is flexibility.

These are all key points for growing companies. If they don't have a dedicated IT team, companies might be reluctant to invest in a complex, expensive new system which they won't feel able to manage.

Investing in change
Many companies already have investments in circuit-based voice technology that still have many years left of payback. They will need convincing that it's worth their time and money to invest in a change.

Recent research shows that although 69 per cent of companies have considered convergence, only eight per cent have made the move - this is a big problem for resellers.

Clearing the hurdles
Companies cited not being able to see the need for change, lack of resources to implement a new system, cost issues and concerns about reliability as the main hurdles. If resellers are looking to unlock the potential of the SME market, they must first of all be able to provide convincing answers to the concerns that SMEs have about investing in convergence.

Otherwise, we risk never unlocking the true potential of convergence. www.comunicaplc.co.uk
E-Handbook

E-Handbook

E-Zine
Read more on IT for small and medium-sized enterprises (SME)