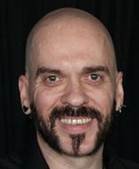 Davey Winder, Access Management
Davey Winder is a UK-based freelance writer and former 'Technology Journalist of the Year' who has spent the best part of two decades writing about IT security issues. A three time winner of the 'Information Security Journalist of the Year' title, in 2011 Davey was honoured to receive the Enigma Award from BT in recognition of his lifetime contribution to information security journalism.

Do you have a question for our experts?