A Guide to Software Defined Networks
Considering a Software Defined Network (SDN)? Find out everything you need to know in this guide.
Introduction
Software defined networking (SDN) allows network engineers to support a switching fabric across multi-vendor hardware and application-specific integrated circuits.
A network administrator can shape traffic from a centralised control console without having to touch individual switches.
SDN is also useful for maintaining service level in a cloud environment, by providing an API-enabled approach to manage the network and move workloads in a consistent way.
1

SDN Buyers Guide

-
Buyers Guide: Software Defined Networks
News
In this 11-page buyer's guide, Computer Weekly looks at how SDN can give IT administrators greater control over the network infrastructure and make it a far more flexible and agile part of the business. Continue Reading
2

SDN news

-
News about Software Defined Networks

Download this free guide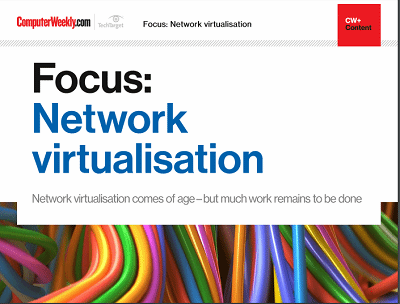 Network Virtualisation coming of age
Join Computer Weekly as they revieww how virtualised networks can help enterprise organisations save money on their wide area networking (WAN) infrastructure and give some tips on strategy.
By submitting your personal information, you agree that TechTarget and its partners may contact you regarding relevant content, products and special offers.
You also agree that your personal information may be transferred and processed in the United States, and that you have read and agree to the Terms of Use and the Privacy Policy.
3

SDN tips

-
Building your Software Defined Network