What's in a name ... ? Why does DCMS wish to redefine the creative industries?
DCMS has contacted a number of organisations to "clarify" the reasons for its exercise to redefine the creative industries as follows:


"DCMS are concerned that our proposals may have been misunderstood. This consultation relates to how Creative Industries are classified and measured for the purposes of official Government statistics. DCMS can categorically state that it is not our intention to "split the ICT sector in two", as has been reported by some, or to change how Government views or supports the ICT sector. We absolutely agree that ICT is a coherent sector in its own right, with strategic importance to the UK economy. This consultation document does, however, seek views on the extent to which IT occupations and industries have creative elements which should also be included in the proposed Creative Industries statistical grouping to ensure that the creative aspects of these occupations and industries are reflected in official statistics. This does not mean that those IT occupations and industries will be "reclassified", nor that that they will not also be included in official statistics relating to IT. The Government see this kind of sector crossover as one of the UK's great economic strengths in a rapidly convergent world: the fact that the UK is seen as a global leader in digital creativity is something we should celebrate.

Download this free guide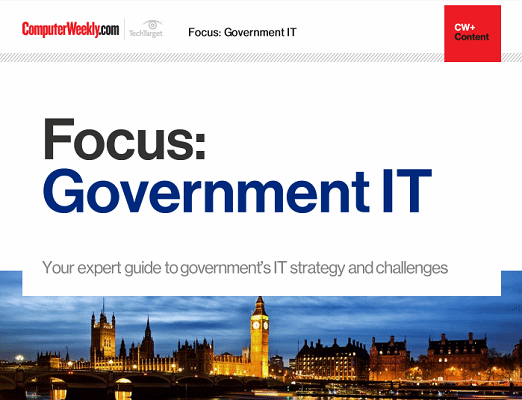 Government IT in post-Brexit Britain
Get an expert look at the government's ideas for a prosperous post-Brexit Britain as well as its ambitious 5G strategy. Features an interview with Sarah Wilkinson, chief data, digital and technology officer at the Home Office.
By submitting your personal information, you agree that TechTarget and its partners may contact you regarding relevant content, products and special offers.
You also agree that your personal information may be transferred and processed in the United States, and that you have read and agree to the Terms of Use and the Privacy Policy.
Inclusion of some IT components within the Creative Industries statistical classification is not new of course. A number of IT activities have been included since the original mapping exercise in 1998 up until 2010. Changes were made for the December 2011 publication, which removed IT activities (apart from Computer Games). Concern was expressed at that time about these changes and this current consultation seek views as part of a thorough review of our approach to the Creative Industries statistical classification.
The Government will, of course, carefully consider all responses to this consultation before finalising the Creative Industries statistical classification.
In the meantime I encourage your members to read and respond to the consultation."
I "merely" comment that this appears, at least to me, to muddies the waters still further.
Why should those designing, for example, new software for production control systems or information security be included while those designing new hardware be excluded? I give a current example regarding efforts to improve confidence in the security of the on-line world by deploying "trusted systems" using an evolving mix of trusted software, hardware and wetware people processes) to give reasonable confidence as to who is doing a particular transaction, using which device from where.
To give another example, related to the inclusion of Architects in the Creative Industries and the exclusion of Civil Engineers. Why should those designing new software to support the complex visualisations used in computer games and films like Avatar be included, while those (Civil Engineers) who worked out how to prevent the roof of the City Opera House from collapsing are not. The same question applies to the exclusion of the Civil Engineers and Programme and Project Managers who converted the Architects visions for the Olympic Stadium and Aquatics Centre etc, into specifications which the construction industry could turn into physical reality in the time available.
The leads back to the fundamental questions of "who wants to redefine the creative industries and why? It still appears to me to be linked to the survival of DCMS as a department and the use of "the creative industries", as opposed to the "STEM (science, technology and engineering") industries when bidding for funding.
I therefore still stand by the tenor of my first blog entry on this topic, even though my own response to the consultation was more measured and I genuinely believe that Skillset is doing excellent work with regard to the overlapping needs of the computer games and digital entertainment industries. I also believe that it would be unlikely to benefit from a merger with e-Skills unless the resultant body were to receive significantly more funding on a permanent basis so that it was no longer dependent on drip funding from the UKCES. That raises issues which I plan to explore later.
The one matter on which I do agree with the DCMS e-mail is the need to respond.
I also remind remind readers of the need to respond to the e-Skills consultation on the update of the occupation standards for IT and to be ready to respond to that, due to be launched soon, on the Cyber Security Apprenticeship frameworks.