The Moving Gateway: From "Entitlement" to "Identity" Cards
The Gateway Zero reviews for project 412 show a moving target. The title changes from "entitlement" to "identity" cards. The status changes from a programme to a single project. The interviewees for the second review no longer include minister, independent consultant or supplier. Instead they include the programme director and eight team members.


Download this free guide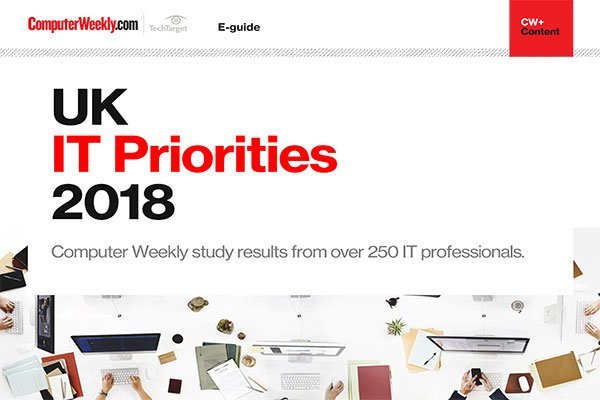 UK IT Priorities 2018 survey results
Download this e-guide to discover the results of our 2018 UK IT Priorities survey, where IT leaders shared with us what they are going to be investing in over the coming 12 months.
By submitting your personal information, you agree that TechTarget and its partners may contact you regarding relevant content, products and special offers.
You also agree that your personal information may be transferred and processed in the United States, and that you have read and agree to the Terms of Use and the Privacy Policy.
The report of the first review is a summary of the issues that need to be covered, the process for doing so and the skills needed on the part of the implementation team to ensure success.
The report of second review is less a "strategic assessment" than a claim that the programme is ready to proceed to the next step, apparently on the basis of a changed strategy. It also says that 412 "an incremental, not a big bang, programme and an appropriate approach has been adopted" but then recommends that "Identity Cards should be treated as a single project rather than a programme … until such time as the performance review focus can be shifted to the individual projects".
The classification of projects into "Big Bang", "Delayed Big Bang" and "Incremental" dates back to the paper on the computersation of PAYE assessment which I organised for Peter Lilley, when he was PPS to Nigel Lawson during the run-up to the orginal computerisaiton of PAYE.
The public version was published as "The Big Steal" with the late John Butcher MP and myself as co-authors. John had been Marketing Director for Apricot. I had a solid background in "risk reduction" exercises on major projects and was trusted because I no longer worked for an IT supplier. We used the term "Evolution" rather than "Incremental". "Incremental" can be usd to mean phasing within a policy straightjacket. We meant "step by step improvement within an overall strategy but without total initial commitment".
My friends in CCTA were unable to speak to me during the exercise (a former colleague in ICL was helping me with analyses of overseas experience with major change programmes). I was told afterwards that our paper contained all they wanted to tell Ministers but could not – save for one factor that no-one outside the CCTA team could have known. Its greatest value was that it enabled them to secure the freeze on the tax structure (not rates but structure) during implementation that was essentail to success.
The lessons of success were not, however, learned. The subsequent DSS "Operational Strategy" was a classical exrcise in "Delayed big bang: plan very carefully for four or five years, then rebuild the Universe to a precise specification".
There have been too many "Delayed Big Bang" exercises. They are too lucrative for everyone except the taxpayer.
But there are signs that the some of the lessons may finally have been learned.
Do read OGC's excellent little booklet "A Formula for Success" .
What this does not cover, however, is what happens when the new minister and his team of spads (special advisors) or the new director and his favourite consultants, arrive to expedite change – perhaps because the Chief Exercutive and Board alias Prime Minister and Cabinet, are exasperated by lack of apparent progress and are themselves being hounded by the City Analysts/Press Pundits.
One classic example was the destruction (not just delay) of the British Rail planned maintenance system (costing billions and at least three fatal crashes) during the rush to privatise.
Another example was the raplcement of the NHSIA incremental strategy by the National Plan for IT: putting back systems inter-operability across the NHS by at least five years as well as being even more costly, in both cash and lives.
The sin of initiativitis is common to politicians of all parties and is not new. In my paper "Why do we never learn" I quote Kipling's Sons of Martha.
Hence the reason I am so looking forward to the implementation of the plans of the Worshipful Company of Information Technology to work with EURIM, Intellect and others on educating those standing for election (or re-election) in 2010 in "how to pick winners" – those change programmes that are pre-planned to succeed.
In the mean time I commend OGC's little booklet as essential reading for every current and would-be MP and special advisor. Then read my blog entry on picking winners.
Then ponder whether the IT industry deserves to be the butt of so many bad jokes at the party conferences or whether it is simply that customers get the suppliers they deserve – and vice versa.