News
Stay informed about the latest enterprise technology news and product updates.
New Minister brings outbreak of common sense to UK Communications policy
The news that Maria Miller has called in the Mobile Operators for a round table at which she will offer to bring forward the 4G auction, provided they stop playing legal games, indicates why we need more women in cabinet. As some readers will know, I was programme manager for the start of the first (and by far the most successful) campaign to get more Women into IT (1988 – 94). Some say that I organised the campaign. I did not. The team did so. I listened (for once), then did as I was told. My main contribution was that no-one could point at me and say "well she would say that, wouldn't she."

Download this free guide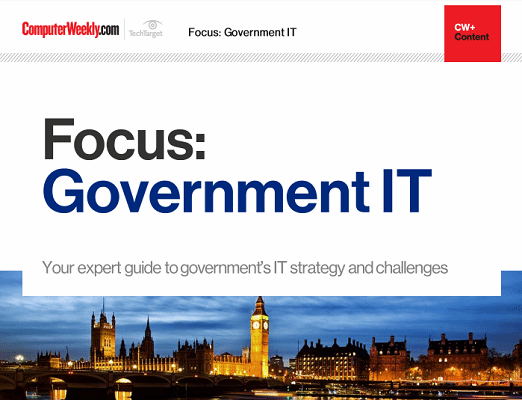 Government IT in post-Brexit Britain
Get an expert look at the government's ideas for a prosperous post-Brexit Britain as well as its ambitious 5G strategy. Features an interview with Sarah Wilkinson, chief data, digital and technology officer at the Home Office.
By submitting your personal information, you agree that TechTarget and its partners may contact you regarding relevant content, products and special offers.
You also agree that your personal information may be transferred and processed in the United States, and that you have read and agree to the Terms of Use and the Privacy Policy.
There are many jokes about the differences between men and women. One of the most profound, at least in the business world, is that men tend to focus on winning battles (and being seen to do so, even if it costs more and achieves less) while women focus on securing results (even if that means appearing weak, because they avoid battle in order to do so faster and more effectively). The lamentable consequence is that inferior (and underperforming) men are all too often promoted over their heads.
I look forward to the Secretary of State using similar tactics to bring about the convergence of our fragmented broadband funding and procurement policies (preferably without humiliating those still trying to fight unwinnable battles in order to save face) in order to pull through the roll out of rural and inner city broadband (both fixed and mobile) in time to help save a few Conservative and LibDem councillors from the slaughter next May. The ability to demonstrate progress in delivering real (inter-operable and upgradable) broadband, not just promises, may be sufficient to tip the electoral balance in notspots where the consequent educational and economic exclusion are as big a problem as the social exclusion of young and old.
If she can make progress in time for announcement at the Conservative Party conference, that should also help harness the groundswell of discontent on lack of progress that is otherwise likely to surface during the Conservative Policy Forum discussions that I mentioned in my blog on the IT at this year's Party Conferences. Using converged broadband to help pull through economic recovery at the same time as delivering better public services at lower costs should also help provide a more credible win-win-win political strategy than is currently on offer for the local government elections next year.