MoD, drop Osborne a call and tell him how to handle spectrum auctions...
Ministry of Defence (Photo credit: pixelhut)
Today, the mobile industry got another boost with the promise from government of even more spectrum to bid on.
The Ministry of Defence confirmed it would be releasing around 200MHz of frequencies between 2.3 and 2.4GHz, and between 3.4 and 3.6GHz, to be sold at auction to private companies.

Download this free guide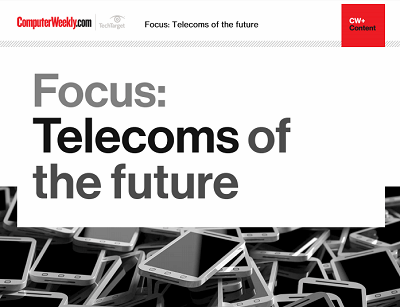 The challenge of being in telecoms
Computer Weekly catches up with Vodafone's UK chief technology officer for an in-depth look at how one of the world's largest mobile telecommunications service providers is evolving its business to cope with the ever growing challenges in telecoms.
By submitting your personal information, you agree that TechTarget and its partners may contact you regarding relevant content, products and special offers.
You also agree that your personal information may be transferred and processed in the United States, and that you have read and agree to the Terms of Use and the Privacy Policy.
Although the auction isn't due to take place until 2014, it will put a smile on the faces of mobile operators which will still be looking to extend their coverage after building their 4G networks – made possible by the Ofcom auction due to start in a couple of weeks.
What pleased me specifically though was the sensible approach to the auction the MoD is taking. When I pressed a spokesman earlier for a figure on how much the auction will make for the government, he said, as an auction process, you couldn't predict how much it would bring in.
That is very true. Now, what the MoD needs to do is drop a quick call to the Treasury and tell the Chancellor of the Exchequer that.
If you remember, a couple of week ago in his Autumn Statement, George Osborne predicted the upcoming Ofcom auction would bring in £3.5bn and conseuently used it to boost his interim budget figures, despite the bidding process not even having taken place.
I had my say about it then, so only thought when a government department was doing things correctly, I should say so. Well done MoD. Now, don't be dragged down to Osborne's level and start plucking figures out of the air anytime soon, ok?