BDUK: The information they WILL share
My ongoing piece about where BDUK is rolling out across the country is detailing the responses I am getting from councils as I try and make them give full details at a postcode level of where it will and will not be installed.

Download this free guide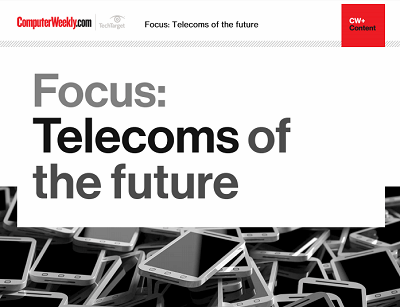 The challenge of being in telecoms
Computer Weekly catches up with Vodafone's UK chief technology officer for an in-depth look at how one of the world's largest mobile telecommunications service providers is evolving its business to cope with the ever growing challenges in telecoms.
By submitting your personal information, you agree that TechTarget and its partners may contact you regarding relevant content, products and special offers.
You also agree that your personal information may be transferred and processed in the United States, and that you have read and agree to the Terms of Use and the Privacy Policy.
As you will know, there has been a lot of resistance to the publishing of this data and many excuses being made by all the parties involved.
But, there has definitely been some progress in revealing plans for BDUK county by county and the majority of the councils have websites now live giving limited information.
I wanted to make sure you all knew where these websites were so I have brought them all together in this blog.
Are the links below enough? No. We need more information and it should be on the postcode level, as was originally promised by many of the parties involved. But, in the meantime, here is what has been published which should give you a better idea at least.
Devon and Somerset
http://www.connectingdevonandsomerset.co.uk/final-coverage-map/
North Yorkshire
http://www.superfastnorthyorkshire.com/where-and-when
Surrey
http://www.superfastsurrey.org.uk/postcode/
Herefordshire & Gloucestershire
http://www.fastershire.com/homepage
Norfolk
http://www.fastershire.com/homepage
Cambridgeshire and Peterborough
http://www.connectingcambridgeshire.co.uk/map/
Lincolnshire
http://www.onlincolnshire.org/my-area/maps
Northamptonshire
http://superfastnorthamptonshire.net/894-2/
Durham, Gateshead Tees Valley and Sunderland
http://www.durham.gov.uk/pages/digitaldurhamdelivery.aspx
Cheshire
http://www.connectingcheshire.org.uk/check-availability
North and North East Lincolnshire
http://www.investinnorthlincolnshire.co.uk/business-support/broadband-project/
Scotland
http://www.digitalscotland.org/superfast-broadband/check-availability/when-and-where/
Lancashire
https://www.superfastlancashire.com/check-availability
Buckinghamshire and Hertfordshire
http://www.connectedcounties.org/homepage/18168309
Coventry, Solihull and Warwickshire
http://www.cswbroadband.org.uk/the-project/latest-maps/nga-network-coverage-map/
Dorset, Bournemouth and Poole
http://mapping.dorsetforyou.com/superfast/availability/map
Wiltshire and South Gloucestershire
http://www.southglos.gov.uk/Pages/Article%20Pages/Chief%20Executive%20-%20Corporate%20Resources/Broadband/Broadband-expected-fibre-coverage-12132.aspx#.UoY1_Pm9nh4
Kent and Medway
http://www.kent.gov.uk/community_and_living/community_grants_and_funding/broadband/broadband_maps.aspx
East Sussex, Brighton and Hove
http://www.goesussex.co.uk/sites/default/files/pdf/where-and-when-by-exchange-as-at-sept-2013.pdf
Worcestershire
http://www.worcestershire.gov.uk/cms/superfast-worcestershire/about-superfast-worcestershire.aspx
Staffordshire and Stoke on Trent
http://www.staffordshire.gov.uk/business/ICT/BroadbandConsultation/BetterBroadband.aspx
Wales
http://www.superfast-cymru.com/home
Nottinghamshire
http://www.nottinghamshire.gov.uk/living/business/broadband/broadbandwhereandwhen/
Essex, Southend-on-Sea, Thurrock
http://www.superfastessex.org/Maps.aspx
Derbyshire
http://www.derbyshire.gov.uk/business/community_broadband/expected_roll_out/default.asp
Leicestershire and City of Leicester
http://www.leics.gov.uk/outlinebroadbandmap.pdf
Hampshire
http://www3.hants.gov.uk/broadband/broadband-maps.htm
West Yorkshire
http://www.superfastwestyorkshire.co.uk/coverage
Oxfordshire
http://www.oxfordshire.gov.uk/cms/content/broadband-coverage-map
Suffolk
http://www.betterbroadbandsuffolk.com/LineCheck.aspx
East Riding of Yorkshire
http://broadband.eastriding.gov.uk/
Northumberland
http://www.inorthumberland.org.uk/my-area
Shropshire
http://connectingshropshire.co.uk/connecting-shropshire-fibre-deployment-map/
West Sussex
https://www.westsussex.gov.uk/living/broadband/when_where_and_how.aspx
Berkshire
http://www.superfastberkshire.org.uk/index.aspx?articleid=24071
Cumbria
http://www.connectingcumbria.org.uk/when-and-where