News
Stay informed about the latest enterprise technology news and product updates.
Student on A-level ICT: "I don't want to learn about floppy disks anymore"
Following the A-level results announcement today, student David Couch has been in touch with Computer Weekly about his experience of IT A-levels.

Download this free guide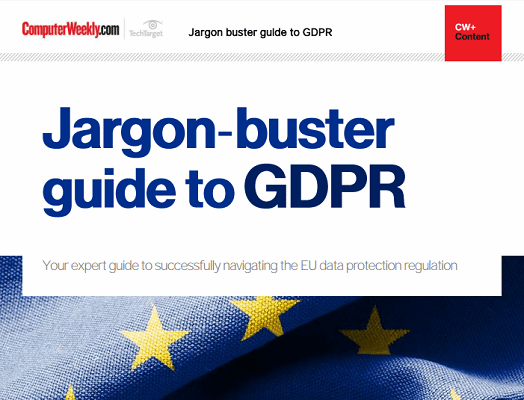 Jargon-buster guide to GDPR
The 10 most important things you need to know about GDPR, and a jargon-buster explanation for some of the key terminology.
By submitting your personal information, you agree that TechTarget and its partners may contact you regarding relevant content, products and special offers.
You also agree that your personal information may be transferred and processed in the United States, and that you have read and agree to the Terms of Use and the Privacy Policy.
Currently studying at the University of Kent, David recently won a GlaxoSmithKline-sponsored 'Intern of the Year' award following a year-long placement at Intel.
But his A-level ICT included designing a brochure for an animal park and learning about out-dated floppy disks. David says IT courses aren't keeping up with industry developments and advancements in technology – let alone the kids.
David said:
"I'm not too sure how far A-level prepared me for working in IT. I took the ICT A-level and noticed it was more about how to make attractive presentations or fancy fliers. I think it would have been more of a kick-start if it had included more useful topics for computer students.

Instead of making a brochure for an animal park, we could have started looking at the internals of a computer, or the basics of programming.

I was working on the school's website in year 12 and I feel that helped me a lot more than the official classes.

I would say that IT has been made too general and there's not enough in-depth information to keep those seriously looking into a computing job interested. At the same time, the courses don't move fast enough to stay up-to-date with the technology.

That may be because they're refreshed every four years or so, but is that really the best idea in a constantly moving industry? I don't want to learn about floppy disks anymore.

Just look at the IT Crowd on TV. I love the show, but it's all too often you encounter people who believe that's actually the job of someone in IT.

I expected the same from [my placement at] Intel, working in a basement with everyone around me wearing big glasses and with fuzzy hair – but was very happily surprised. If an average person were to meet them outside of work, I doubt they'd expect them to be in IT. Maybe if more people got the chance to see the 'less-geeky' side of computing it may attract more young people."