NPfIT minister's to do list?
A comment by an anonymous reader sounds authoritative. The comment is in response to the Government's announcement that more than £6bn will have been spent on the NPfIT by the end of the 2009/10 financial year.

Download this free guide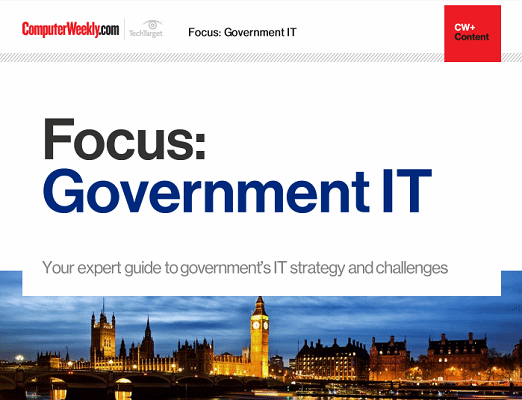 Government IT in post-Brexit Britain
Get an expert look at the government's ideas for a prosperous post-Brexit Britain as well as its ambitious 5G strategy. Features an interview with Sarah Wilkinson, chief data, digital and technology officer at the Home Office.
By submitting your personal information, you agree that TechTarget and its partners may contact you regarding relevant content, products and special offers.
You also agree that your personal information may be transferred and processed in the United States, and that you have read and agree to the Terms of Use and the Privacy Policy.
The writer says:
Mike O'Brien to do list:
1) Take over-ambitious and hideously complex IT project and split responsibility for delivering it across various departments/heads
2) Claim your own departments targets have been met
3) If they haven't:
a. Pass budgetary costs to subsidiary departments and blame them/department heads for failing to reach targets
b. Siphon any other costs into 'Capital Charges' black hole
4) Claim project is on target
5) Wait to be moved away as head of NPfIT to ensure a lack of clear accountability. Some time in 2010 sounds plausible.
Links:
NPfIT spend of more than £6bn – IT Projects blog
Frenetic activity on the NPfIT in the year to March 2010? – IT Projects blog
New NHS IT clinical director – a good choice – IT Projects blog
Will IT improve efficiency and safety? – Association of Americans and Surgeons