News
Stay informed about the latest enterprise technology news and product updates.
Ex-iSoft employee barred for misleading auditors
The Accountancy and Actuarial Discipline Board [AADB] has barred a former iSoft employee Ian Storey from being a member of the Institute of Chartered Accountants for England and Wales for eight years. It also ordered him to pay £20,000 costs.

Download this free guide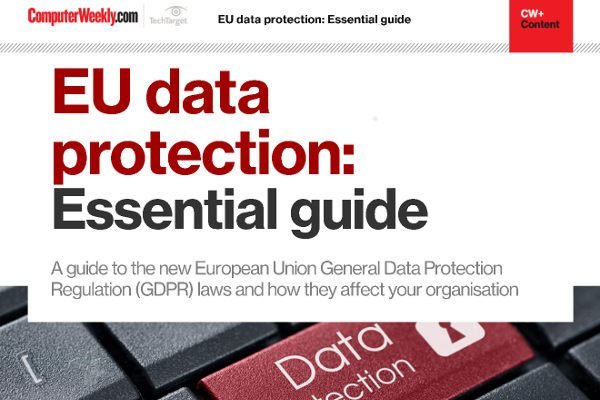 D-Day: 25 May 2018
Prepare your organisation for GDPR: Find out the key actions to take and discover the challenges as well as opportunities
By submitting your personal information, you agree that TechTarget and its partners may contact you regarding relevant content, products and special offers.
You also agree that your personal information may be transferred and processed in the United States, and that you have read and agree to the Terms of Use and the Privacy Policy.
An announcement about the outcome of its disciplinary hearing against Storey is on the AADB website. It says that Storey, who was iSoft's Financial Controller, "accepted that he had, on a number of occasions between November 2003 and November 2005, provided false and misleading information to iSoft's former auditors in relation to a purported iSoft contract".
The auditors were Robson Rhodes, which became a part of Grant Thornton on July 1, 2007.


The Executive Counsel of the AADB had filed a disciplinary complaintagainst Storey arising out of the investigation into his conduct inrelation to events at iSoft Group plc. The complaint was admitted byStorey.
The report of the AADB's Disciplinary Tribunal is notbeing published at this time because the "AADB has decided it would notbe in the public interest to do so in the light of criminal proceedingswhich have been commenced by the FSA against other parties arising outof the same circumstances. This decision will be kept under review".
Australian health IT group IBA Health bought iSoft in October 2007 and has since renamed itself iSoft.
In January the Financial Services Authority began criminal proceedingsagainst four former iSoft directors who are due to appear at SouthwarkCrown Court later this year, charged with making misleading financialstatements. Three have denied all the charges and a fourth has made nocomment.
iSoft Group plc – Outcome of Disciplinary Hearing – AADB website
Former iSoft financial controller admits providing false auditing information – ComputerWeekly.com
iSoft founder says he'll be vindicated – IT Projects Blog