News
Stay informed about the latest enterprise technology news and product updates.
Comments of Health Committee MPs on NPfIT Summary Care Record
As there are two new blog entries on the summary care record – part of the NHS's National Programme for IT – I've provided (below) further context by publishing the findings of MPs on the Labour-dominated Health Committee.

Download this free guide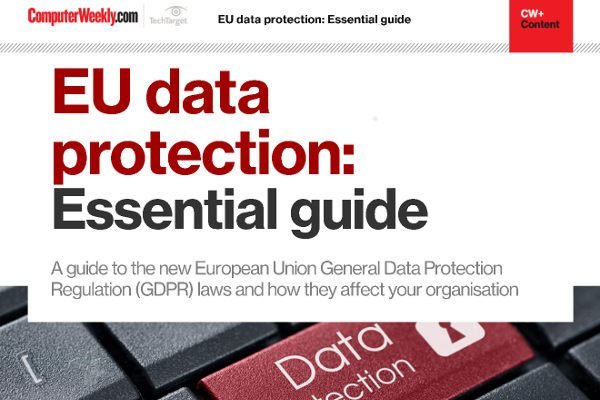 D-Day: 25 May 2018
Prepare your organisation for GDPR: Find out the key actions to take and discover the challenges as well as opportunities
By submitting your personal information, you agree that TechTarget and its partners may contact you regarding relevant content, products and special offers.
You also agree that your personal information may be transferred and processed in the United States, and that you have read and agree to the Terms of Use and the Privacy Policy.

From the report of the House of Commons' Health Committee on the electronic patient record:
"It is not clear exactly how long it will take to implement the Summary Care Record across England. Connecting for Health has stated that the full roll-out will take 'several years' and separately that it will last 'up to 2010'…"

"The Summary Care Record has the potential to improve the safety and efficiency of care especially in emergency situations when care is delivered by staff unfamiliar with the patient involved. The Committee supports the aim of introducing a nationally available summary record as soon as possible and deplores the delays and continuing indecision about its content…"

"The Committee was dismayed … by the lack of clarity about what information will be included in the Summary Care Record and what the record will be used for. Officials gave different answers to these questions on different occasions. The committee was told at various times that the Summary Care Record will be used for the delivery of unscheduled care, for the care of patients with long-term conditions, and to exchange information between primary and secondary care. It is little wonder that patient groups expressed confusion about the purpose and content of the Summary Care Record…"

"Patients in particular expressed concern about the lack of clarity about both content and consent [related to the electronic patient record]. Andrew Hawker, an NHS patient, offered an eloquent perspective on the situation: 'I feel like a passenger boarding a plane. On board are technicians arguing about how the plane's controls should be wired together, and who should do it. The plane has not had many test flights, and some of those have crashed. Meanwhile, flight attendants are handing out brochures saying how safe it all is.' "

"… Witnesses expressed concerns about the Department's changing descriptions of the content of the Summary Care Record…"

"The Committee has also received inconsistent information about the patient consent arrangements for the Summary Care Record."

"Unsurprisingly, witnesses expressed concern that the software to create "sealed envelopes" [a software control that is meant to hide in the patient record particularly sensitive personal health information such as sexual diseases] has not been completed before the start of the Summary Care Records early adopter phase. Dr Peter Gooderham, a GP, complained that: …"sealed envelopes" have been advanced as an important method of protecting patient confidentiality. However, the technology was not in existence at the time the Department of Health described them… This appears highly unsatisfactory."
Links:
Will national database of patient records have a 50% shortfall
Pioneering NHS trust reports "excellent progress" with summary care record – part of the NHS IT programme – entry on this blog – 25 October 2007
House of Commons' Health Committee on the summary care record
Junior doctors, the summary care record and id cards
The Information Commissioner's view on electronic care records
Health Committee makes a potent case for review of the NHS's National Programme for IT