Can Brown or Cameron really make big IT cuts?
The leaders of the three main parties, Gordon Brown, David Cameron and Nick Clegg, are promising – threatening – public spending cuts. IT has been singled out by the Tories and Liberal Democrats.

Download this free guide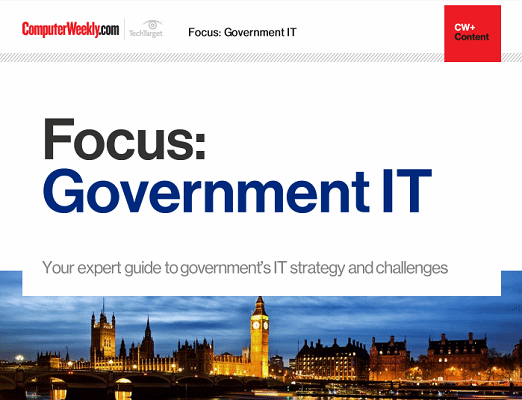 Government IT in post-Brexit Britain
Get an expert look at the government's ideas for a prosperous post-Brexit Britain as well as its ambitious 5G strategy. Features an interview with Sarah Wilkinson, chief data, digital and technology officer at the Home Office.
By submitting your personal information, you agree that TechTarget and its partners may contact you regarding relevant content, products and special offers.
You also agree that your personal information may be transferred and processed in the United States, and that you have read and agree to the Terms of Use and the Privacy Policy.
But when you look at what IT money is spent on, it's difficult to see how large-scale cuts can be made without affecting services, renegotiating contracts with large and canny suppliers, or losing (or reassigning) many jobs.
Even if the ID Cards project is scrapped the savings are limited because the technology is interwoven with that of biometric passports. Too much has already been spent on the NPfIT [about £4bn] to scrap it.
We've published a list of the government's biggest or mission-critical projects and programmes.
Can these schemes really be cut? – ComputerWeekly.com

Links:
Only 14% think Labour is telling the truth on public finance – Labourlist.org
Spending cuts won't derail the recovery – Taxpayers' Alliance
Are cuts dangerous? – Liberal Conspiracy?
Public spending cuts would hit the private sector too – Touchstone blog
The cuts debate – UK after the recession