News
Stay informed about the latest enterprise technology news and product updates.
Has open source content management come of age?
I posted a news blog earlier this month concerning some high profile adoption of the Drupal open source Content Management System (CMS) — or to use Drupal's preferred description, "The free and open source software package for publishing, managing and organising a variety of content on a website."

Download this free guide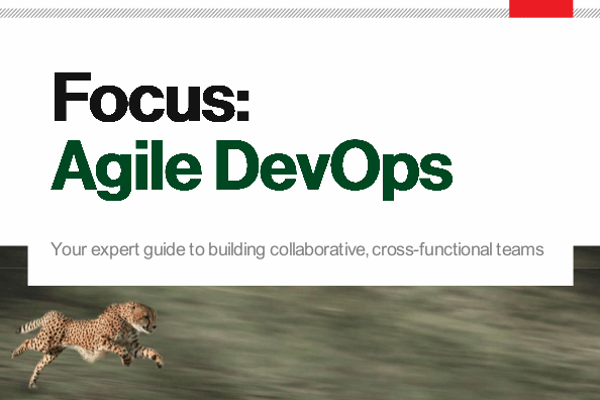 How can your business benefit from DevOps?
Let's take a look at six of the development practices that Disciplined Agile Delivery recommends for disciplined DevOps teams.
By submitting your personal information, you agree that TechTarget and its partners may contact you regarding relevant content, products and special offers.
You also agree that your personal information may be transferred and processed in the United States, and that you have read and agree to the Terms of Use and the Privacy Policy.

With Drupalcon London coming up this August and with the interest that story received I feel it is justified if we revisit the topic with some comment from the commercially-backed spiral arm of the Drupal galaxy.
… and the name you are looking for here is Acquia.
Jim Shaw, who was recently appointed as Acquia's general manager for Europe spoke exclusively to Computer Weekly's Open Source Insider blog to say the following:
"With economic turmoil forcing businesses to cut costs, reduce headcounts and make unprecedented savings, the days of relying on overhead-intensive legacy systems for content management are quickly coming to an end. In this context, it's hardly surprising that we've seen the explosion of open source publishing packages like Drupal, which has clearly caught the eye of many CIOs by offering both huge cost savings (it's free) while vastly expanding the capabilities and innovation possible with such a platform. The question is not why maintain that spend, it is why not get more, faster and for less?"
"Poor engagement through a web site is not just an opportunity wasted, it hands the opportunity to a competitor who can better engage your market. It compounds the issue when organisations continue to pour time and money into an old and out of date CMS to create that poor experience."