News
Stay informed about the latest enterprise technology news and product updates.
What is in store for IT outsourcing in 2011?
It's the beginning of another year. I thought I would kick-off this year's Inside Outsourcing blog posts with some predictions for 2011.
This comes from Burnt Oak Partners' Jean Louis Bravard. He is a director at the sourcing broker and a former global executive at EDS.
It makes interesting reading and I would like to open the floor to all readers. Please send me your predictions for this year and I will blog about them.

Download this free guide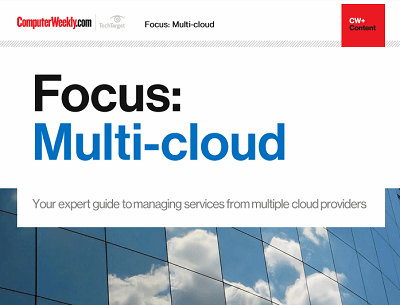 The maturity of the enterprise public cloud
Many IT leaders are increasingly coming round to the idea that sourcing services from one or more providers might be the best way to go. Join us as Computer Weekly takes a closer look at the multi-cloud approach and what providers are doing to capitalise on the trend.
By submitting your personal information, you agree that TechTarget and its partners may contact you regarding relevant content, products and special offers.
You also agree that your personal information may be transferred and processed in the United States, and that you have read and agree to the Terms of Use and the Privacy Policy.
Top Ten Outsourcing Predictions 2011
by Jean-Louis Bravard of Burnt Oak Partners
1. One of the Top 5 Indian pure plays will make a significant acquisition of a European player. Further service provider consolidation will occur – likely candidates being CapGemini, Vertex and Tieto
2. Mega deals will rebound as clients understand that multi-sourcing takes too much effort, time and requires too many advisers. Advisors will be under pressure to be held accountable for their advice, predictable risks and speed of the transaction
3. European governments will reluctantly copy the UK and actively outsource
4. UK central government and local councils will demand that service providers buy equity in new shared service centres to ensure "best efforts" and commitment. India providers will be most flexible and therefore successful

5. The "Cloud" will not produce much rain as clients struggle to virtualize processes and swim in poor data. New legislation around data "track and trace" will cause rethinking of Cloud strategies and supplier offerings
6. Datacenters are in fashion again!

7. Data security will become the new "trick" used by governments and regulators to prevent cross border data processing
8. Improved computer systems and data mobility will increasingly lead to call center jobs coming back from India and other low cost centers
9. Chinese IT will begin to be respected as a serious provider of hardware and software
10. Litigation on IP breaches and data ownership will flare as many recognize that they should have read fine print in 2010