News
Stay informed about the latest enterprise technology news and product updates.
"We are back" says Mahindra Satyam's European head, as the supplier has its year zero
This week's financials for Mahindra Satyam signal a new beginning for the company following the billion dollar internal fraud that was revealed almost two years ago.

Download this free guide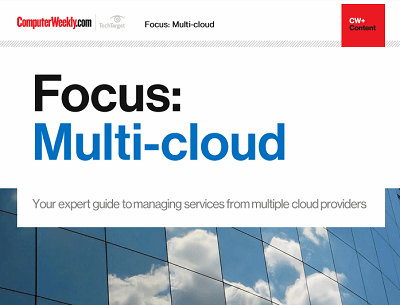 The maturity of the enterprise public cloud
Many IT leaders are increasingly coming round to the idea that sourcing services from one or more providers might be the best way to go. Join us as Computer Weekly takes a closer look at the multi-cloud approach and what providers are doing to capitalise on the trend.
By submitting your personal information, you agree that TechTarget and its partners may contact you regarding relevant content, products and special offers.
You also agree that your personal information may be transferred and processed in the United States, and that you have read and agree to the Terms of Use and the Privacy Policy.
The results themselves did not scream out and grab you as perhaps the results of Mahindra Satyam's Indian counterparts recently did. But the fact that it has audited books will hasten its recovery.
The company reported pretty flat revenues for its second quarter compared to the first quarter. Revenues remained similar to the previous quarter at around $270m. Profits were down, which was largely down to pay rises said the company.
I was with the company's head of Europe Vikram Nair today and he told me that things will pick up now that the company has audited books to show potential customers.
He says the company has not been able to get into a lot of deals because it has not had audited accounts since the fraud of almost two years ago. Audited books are a prerequisite for many customers.
Now that it has the books it can start competing for more deals.
He described how about 40% of deals usually land on your desk without having to go out and find it. This is because analysts and consultants and the like recommend the services of suppliers.
But after the fraud this dried up. He says it is now coming back.
But Nair is not focussing on the business that lands on the desk. The company's European salesteam has doubled in size over the last 12 months.
In the private sector Nair says financial services, retail, manufacturing and travel and logistics are sectors that are leading recovery.
He says one of Mahindra Satyam's main accounts in Europe has increased its spend with the company four times over since June.
He is also excited about the public sector prospects and says he looks forward to finding out what the government wants so Mahindra Satyam can show what it can do. I will blog separately about this.