News
Stay informed about the latest enterprise technology news and product updates.
The highs and lows of a life turned upside down by IT offshoring
From January until April this year I had a guest blogger, known as the ousted IT Blogger. Basically this is a guy that had his life turned upside down when his job was offshored to India. Well, after he had trained his replacement to do his job anyway.

Download this free guide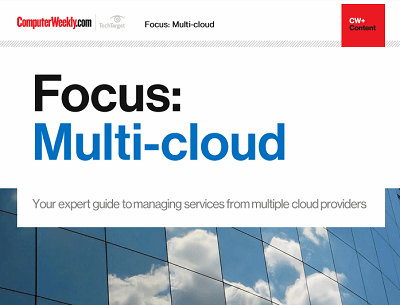 The maturity of the enterprise public cloud
Many IT leaders are increasingly coming round to the idea that sourcing services from one or more providers might be the best way to go. Join us as Computer Weekly takes a closer look at the multi-cloud approach and what providers are doing to capitalise on the trend.
By submitting your personal information, you agree that TechTarget and its partners may contact you regarding relevant content, products and special offers.
You also agree that your personal information may be transferred and processed in the United States, and that you have read and agree to the Terms of Use and the Privacy Policy.
In the face of surging offshoring and the prospect of the government sending jobs overseas, I thought I would repeat the entire series of blog posts written by Inside Outsourcing's ousted blogger.
This will show people how offshoring a job to cut costs can have a high human cost.
Read the entire series here:
Part 1: Ousted IT Blogger speaks out
The first post made by the Ousted IT Blogger was on January 19. He had already been out of work for some time.
In this blog he described how he lost his job as part of an offshoring agreement with an Indian supplier.
He talked about the injustice of service providers taking advantage of a loophole in the UK immigration system which works against thousands of UK IT professionals every year.
Part 2: Ousted IT Blogger hits jobcentre

Part two saw the Ousted IT Blogger relay the depressing experience that is going to the jobcentre.
Part 3: Ousted IT Blogger on recruitment agencies
Recruitment agencies get the Ousted IT Blogger treatment in the third part of the series.
Part 4: Ousted IT Blogger on Nasscom and ICTs
In this part Ousted IT Blogger vents more displeasure at the lack of policing if the Intra Company Transfer visa system.
Part 5: Ousted IT Blogger forced to scrape job barrel
The fifth part of the series saw the Ousted IT Blogger describes the experience of having to start applying for jobs that you are not really suited for.
Part 6: Ousted IT blogger's redundancy makes him fit and softens his feet

In this part the Ousted IT blogger talks about how redundancy has made him fitter.
Part 7: Industrial relations trouble makes ousted IT blogger smile
The industrial relations troubles of companies that have transferred workers to suppliers are the subject of the seventh blog post from the ousted blogger.
Part 8: Ousted IT blogger doesn't need to scrape the jobs barrel anymore
A landmark was reached in this post. The Ousted IT Blogger had been unemployed for six months at this point. The DWP stopped paying him Jobseekers Allowance so he has £64.30 less every week.
Part 9: Ousted IT blogger has refreshing change but competition for jobs is fierce
In this post the Ousted IT Blogger describes a good experience with a recruitment agency. But he reveals the fierce competition in the IT jobs market.
Part 10: Ousted IT blogger has highs and lows but occupies himself
Part ten of the series explains how job seekers should expect highs and lows.