Offshoring decimating European corporate IT skills base
I wrote an article last week about some research written by the Hackett Group about how a combination of factors including offshoring IT jobs to low cost regions is decimating the European IT skills base.

Download this free guide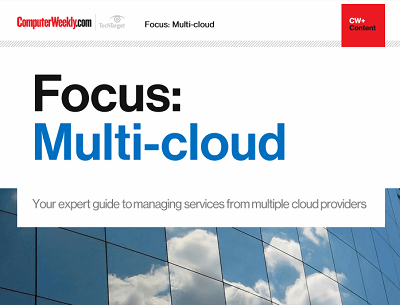 The maturity of the enterprise public cloud
Many IT leaders are increasingly coming round to the idea that sourcing services from one or more providers might be the best way to go. Join us as Computer Weekly takes a closer look at the multi-cloud approach and what providers are doing to capitalise on the trend.
By submitting your personal information, you agree that TechTarget and its partners may contact you regarding relevant content, products and special offers.
You also agree that your personal information may be transferred and processed in the United States, and that you have read and agree to the Terms of Use and the Privacy Policy.
The report said that the largest companies in Europe will have reduced the number of in-house IT jobs by 770,000, that's half, between 2002 and 2017.
The report said that while offshoring work is the major contributor to the decline it is also being impacted by the automation of business processes through software and the recession.
The article does have some advice for IT professionals about "new opportunities presenting themselves."
"Staff that can develop the knowledge-centric skills that companies need to support their shift to global business services, and their overall globalisation goals, will find themselves in great demand," said the report.
"The need for transactional staff is decreasing dramatically, while the demand for knowledge-centric staff is increasing. [There is] a critical IT talent shortage, most clearly for knowledge-centric staff with the skills to help enable global business operations."
I am very interested in hearing from IT professionals that have lost their jobs to offshore workers or fear they will. I would like to know what they have done since in terms of learning new skills or what they plan to do. I am sure many are leaving the IT sector.
A report out today from O2 says Britain needs an extra 750,000 digitally skilled workers by 2017.