More clouds gather over CIOs as Steria and Fujitsu launch services
The race to be the first choice for cloud computing services is hotting up.
Steria and Fujitsu are the latest suppliers to announce their plans to offer customer services via the cloud.
Steria is providing clouds on demand for customers or as Steria puts it "On Command". Basically they can get more computing power via the cloud whenever they need it and pay for what they use. Here is a story I wrote about it.

Download this free guide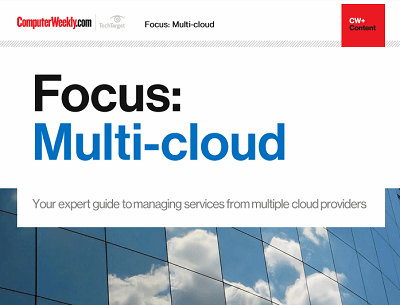 The maturity of the enterprise public cloud
Many IT leaders are increasingly coming round to the idea that sourcing services from one or more providers might be the best way to go. Join us as Computer Weekly takes a closer look at the multi-cloud approach and what providers are doing to capitalise on the trend.
By submitting your personal information, you agree that TechTarget and its partners may contact you regarding relevant content, products and special offers.
You also agree that your personal information may be transferred and processed in the United States, and that you have read and agree to the Terms of Use and the Privacy Policy.
Meanwhile Fujitsu has announced its global cloud platform. This is globalising services it already offers such as infrastructure and applications in the cloud. Previously these services were offered separately in different regions.
It also has interesting plans to help businesses find what they want in the cloud. Basically these will be services that search for the right services based on a business requirement.
Here is my story about this.
This blog is becoming a bit of a catalogue for cloud services. For some of the things other suppliers are doping see these articles:
Infosys