Indian suppliers welcome tougher policing of intra company transfers
The meeting between the UK organisation that represents many IT professionals and the Indian outsourcing trade body revealed some common ground.
I blogged earlier this week about how Apsco CEO Ann Swain was asked by a company representing Nasscom in the UK for a meeting.
Apsco as we all know are hardy campaigners against what they allege is the abuse of the ITC migration system by Indian service providers and their customers.

Download this free guide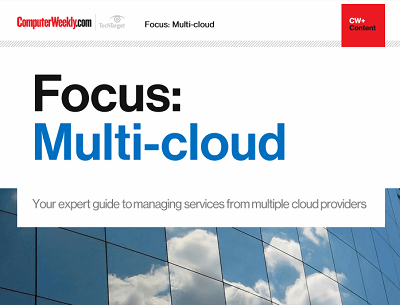 The maturity of the enterprise public cloud
Many IT leaders are increasingly coming round to the idea that sourcing services from one or more providers might be the best way to go. Join us as Computer Weekly takes a closer look at the multi-cloud approach and what providers are doing to capitalise on the trend.
By submitting your personal information, you agree that TechTarget and its partners may contact you regarding relevant content, products and special offers.
You also agree that your personal information may be transferred and processed in the United States, and that you have read and agree to the Terms of Use and the Privacy Policy.
It is a controversial subject because UK workers are losing their jobs to offshore staff, who are paid less.
So controversial is the subject that the Tories have got in on it and said they will set limits on the numbers of ICTs; cap it, in other words.
It seems the common ground they found was that caps wouldn't work. But better policing would be good. (There was however lots of disagreement.)
Apsco is not against ICTs, because they are an important way of filling skills gaps and making the UK competitive. Nobody wants protectionism. But Apsco is against the rules being bent.
ICTs are only permitted if the offshore worker receives the same pay as local workers and if there are no local skills to do the job. But this is often not the case.
And Nasscom agrees that it should be policed better, because it believes it has nothing to hide. In fact it welcomes closer scrutiny. I suppose to clear the air.
For more about the controversial ICT scheme see these stories:
Will caps on IT immigration just win votes or create a successful compromise?
Tories pledge to cap IT worker immigration
Indian companies are top importers of IT workers
Government stops businesses importing labour to cut costs