IT workers beware, Intra Company Transfers look likely to hit 30,000 in 2010
According to official figures from the Home Office, the number of Intra Company Transfer (ICT) visas granted in 2010 is likely to hit 30,000.
This would be a significant increase on 2009, when just over 22,000 visas of this type were granted. It will also show the challenge facing the government attempting to reduce ICTs through a minimum wage theshold of £40,000 rather than a cap. The government hopes this threshold ill bring ICTs down to 11,000.

Download this free guide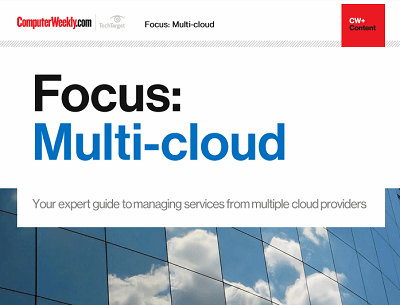 The maturity of the enterprise public cloud
Many IT leaders are increasingly coming round to the idea that sourcing services from one or more providers might be the best way to go. Join us as Computer Weekly takes a closer look at the multi-cloud approach and what providers are doing to capitalise on the trend.
By submitting your personal information, you agree that TechTarget and its partners may contact you regarding relevant content, products and special offers.
You also agree that your personal information may be transferred and processed in the United States, and that you have read and agree to the Terms of Use and the Privacy Policy.
But there is clearly a lot of demand from business for them.
Figures from the Home Office show that after three quarters of 2010 over 22,500 have already been granted. So we could have getting on for a 50% increase in the number of ICTs granted in 2010 compared to 2009.
If the government starts offshoring work to cut costs I reckon this will get even higher. I am not surprised the government decided to exclude ICTs from its immigration cap.
ICTs are used by offshore service providers to bring low cost labour onshore and are seen by UK IT professionals as a major threat to their jobs. A large proportion of ICTs are IT workers.
Here are the figures:
2010:
Q1 – 7,305 Q2 – 7,165 Q3 – 8,050
2009:
Q1 – 4,355 Q2 – 5,665 Q3 – 6,090 Q4 – 5,920 Total 22,030
See the figures for yourself. Click this link and then click on table 1.1.
See this link to find out the number of ICTs entering the UK over the last decade and what occupations they have.