Hope for Mckinnon, but has anything changed?
This is a bit off my beaten track as it has nothing to do with outsourcing, but as Computer Weekly has followed the case of Pentagon hacker Gary Mckinnon so closely I thought it worth writing about the latest developments to try and get some feedback.

Download this free guide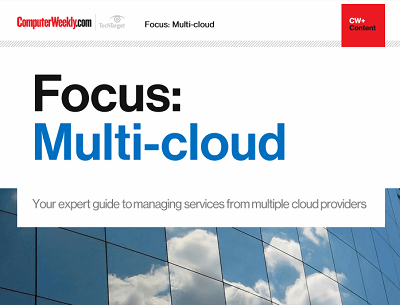 The maturity of the enterprise public cloud
Many IT leaders are increasingly coming round to the idea that sourcing services from one or more providers might be the best way to go. Join us as Computer Weekly takes a closer look at the multi-cloud approach and what providers are doing to capitalise on the trend.
By submitting your personal information, you agree that TechTarget and its partners may contact you regarding relevant content, products and special offers.
You also agree that your personal information may be transferred and processed in the United States, and that you have read and agree to the Terms of Use and the Privacy Policy.
Yesterday following Barack Obama's address to UK journalists with David Cameron (see video below) there was a bit of excitement because Obama said the decision to extradite Mckinnon or not is in the hands of the UK legal system. That sounds positive to campaigners because the US has been pushing hard for him to stand trial in the US.
Gary Mckinnon hacked the Pentagon in 1999. The US government says he caused lots of damage. Mckinnon says he was looking for evidence of UFOs.
But despite the renewed hope in the campaign to stop the extradition does what Obama said actually change anything?
Mark Ballard is a journalist who has followed the case closely. He said: "Obama said, it's in the hands of the British, we trust they'll do it within the law. Cameron said it's in the hands of the Home Secretary, we trust she'll do it within the law. The law says there's no reason to stop an extradition on grounds given. It's not as hopeful as McKinnon's Mum hopes."
See these articles about Gary Mckinnon by Mark Ballard.
Mckinnon charges exaggerated by government
UFO Hacker suicidal over health
Expert challenges UFO hacker's $700k bill
Court throws out hacker McKinnon's appeal to Supreme Court
Former Computer weekly journalist Ian Grant has also reported in depth on Mckinnon's plight. Read an interview with Mckinnon by Ian here.