News
Stay informed about the latest enterprise technology news and product updates.
George Osborne invites Indian IT firms to get involved in UK public sector
It was interesting to see George Osborne on Channel 4 news, cornered in Mumbai and asked about how UK public sector cuts will impact Indian IT companies.

Download this free guide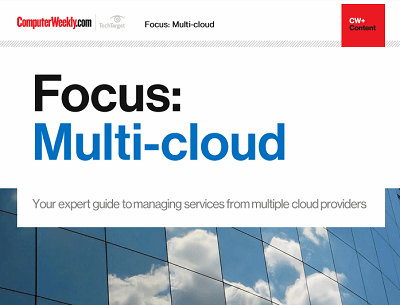 The maturity of the enterprise public cloud
Many IT leaders are increasingly coming round to the idea that sourcing services from one or more providers might be the best way to go. Join us as Computer Weekly takes a closer look at the multi-cloud approach and what providers are doing to capitalise on the trend.
By submitting your personal information, you agree that TechTarget and its partners may contact you regarding relevant content, products and special offers.
You also agree that your personal information may be transferred and processed in the United States, and that you have read and agree to the Terms of Use and the Privacy Policy.
He said it was "an opportunity for Indian IT contractors to get involved" an offer their services to the UK government.
Osborne, along with senior UK government and business figures including the PM, is in India trying to promote Britain to the expanding middle class in India. Read the article I link to (above) because this is one serious delegation.
India could become a big market for British goods. Well that's if locals turn to fish and chips.
But unsurprisingly Indian journalists are more concerned about how UK cuts might effect the sales of their IT giants.
The Indian IT suppliers must have a bigger role in the UK public sector if cuts are to be made. But the UK government will have to shake up how it buys IT services first.
I also found it funny when the UK journalist said the Prime Minister was coming to India and someone asked: "Is Tony Blair coming?" So Brown wasn't even noticed and Cameron is yet to register.
I wrote an article back in June 2009 about the All Party Parliamentary Group focussed on improving trade between the UK and India. The feeling was then that the UK public sector could do a lot worse than outsource more to Indian IT firms.
See also: For how long will there be no Indian firms among the UK government's top suppliers?