Could Egypt violence could leave its and other countries' offshore IT reputations in ruins?
The recent events in Egypt have dominated the news over the last couple of weeks.
Before that we had the pro democracy protests in Tunisia.
It seems the globalisation of IT delivery makes many world events relevant today.
Egypt has been promoting itself in recent years as an alternative to traditional offshore IT locations such as Brazil, Russia, India and China, collectively known as the BRIC countries.

Download this free guide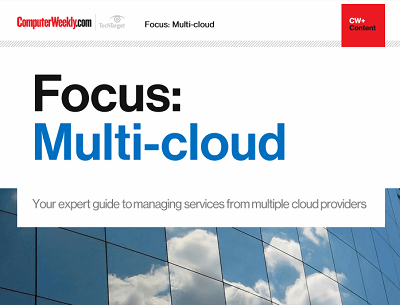 The maturity of the enterprise public cloud
Many IT leaders are increasingly coming round to the idea that sourcing services from one or more providers might be the best way to go. Join us as Computer Weekly takes a closer look at the multi-cloud approach and what providers are doing to capitalise on the trend.
By submitting your personal information, you agree that TechTarget and its partners may contact you regarding relevant content, products and special offers.
You also agree that your personal information may be transferred and processed in the United States, and that you have read and agree to the Terms of Use and the Privacy Policy.
The Egypt Information Technology Industry Development Agency (EITIDA) even commissioned the London School of Economics (LSE) to carry out a survey of the best places to offshore IT outside the BRIC countries.
The 14 countries looked at were: Belarus, Bulgaria, Costa Rica, Czech Republic, Egypt, Mexico, Morocco, Philippines, Poland, Romania, Slovakia, Tunisia, Vietnam and Venezuela.
Egypt did pretty well.
But now we here that Wipro and Infosys have evacuated staff from Egypt and foreigners have been forced to leave.
Wipro said: "… our expatriate employees have come back (to India). With the curfew in Egypt continuing, we are urging our local employees to leave office early to ensure their safety. The BCP processes are also in place wherever required. We hope the situation is resolved soon so business can continue peacefully."
Robert Morgan, director at sourcing broker Burnt-Oak Partners, says political insecurity is rarely considered when businesses consider offshoring work.
The troubles in Egypt, which is seen as a good place to offshore, could change this.
"Many of the offshore locations offer helpdesk services which is at the forefront for a business. Workloads can be moved around if there is a problem in one place but it needs to be in a disaster recovery plan."
He says smaller offshore destinations such as Egypt, with a small number of places providing services will find it more difficult to shift workloads.
He says businesses largely ignore political considerations when agreeing offshore contracts but this should change. The political unrest in Egypt could happen in many countries, he says.