News
Stay informed about the latest enterprise technology news and product updates.
China plans 30% annual outsourcing growth but will IT compete with India?
An article on the English language version of Chinese website The People's Daily has an article about the China government's plan to increase its outsourcing sector by 30% annually to the end of 2015. This is part of a five year plan.

Download this free guide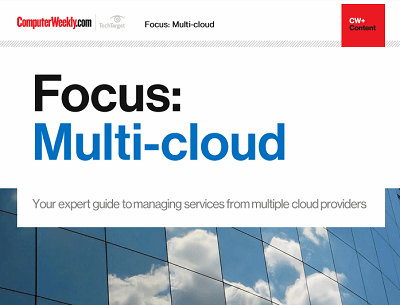 Mixing and matching your cloud options
Many IT leaders are increasingly coming round to the idea that sourcing services from one or more providers might be the best way to go. From a cost and resiliency perspective, some workloads might work better in one cloud over another. Or a certain provider might boast some functionality that suits a particular process the enterprise is looking to implement, but falls short in other areas, prompting the company to adopt a mix-and-match procurement strategy. Join us as Computer Weekly takes a closer look at the multi-cloud approach and what providers are doing to capitalise on the trend.
By submitting your personal information, you agree that TechTarget and its partners may contact you regarding relevant content, products and special offers.
You also agree that your personal information may be transferred and processed in the United States, and that you have read and agree to the Terms of Use and the Privacy Policy.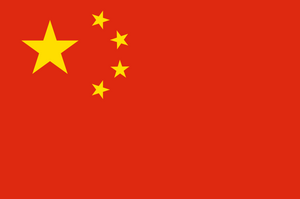 Obviously this is talking about the entire outsourcing industry and not just IT. However research by Infiniti suggests China's IT outsourcing sector will grow about 15% over the same period.
I have written quite a bit about offshoring IT to China. It has all the hallmarks of the perfect offshore location for IT such as low cost labour and a large supply of skilled IT professionals, some 350,000 computer science graduates every year.
Another advantage for China is the fact that multinational companies want to get into the nation to benefit from its growth. One way of helping a business make a step into China would be to engage with an IT service provider there.
But China is not without its fears for businesses. IP law and the lack of human rights to name a couple.
But even the giant Indian IT services firms realise China is a threat to their dominance. HCL Technologies' CEO, Vineet Nayar warned Indian IT services companies to be prepared to change their ways or lose business to Chinese companies.
He says that IT buyers will go to China for the same reason they went to India. To get lower cost services.
China's IT workers cost less than their equivalents in India. Chinese service providers such as Bleum and VanceInfo are currently targeting the UK market for growth.
When I met someone from a Chinese software company last year he was not afraid to say that one of China's selling points is the fact it is much lower cost.
What do you think?
Would you offshore your IT to China?
Read other articles about offshoring IT to China:
Is China ready for frontline offshore services?
Is China a serious alternative to India for software development?
Indian CEO warns of business threat from China
Can China catch India without a Y2K?
China needs a Y2K to overtake India
Michael McCourt of the China-Britain Business Council in Shanghai describes the opportunities for UK IT companies in China