A legal view on how to manage new immigration rules
Following my blog post giving the reaction to the new immigration rules from legal firm Dundas & Wilson, below is the alert the company has sent to its corporate clients.

Download this free guide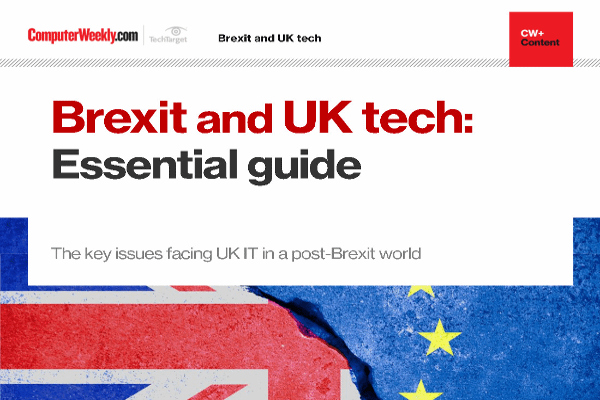 Brexit and UK tech: Essential guide
Find your way in the post-Brexit world and establish priorities in the face of uncertainty
By submitting your personal information, you agree that TechTarget and its partners may contact you regarding relevant content, products and special offers.
You also agree that your personal information may be transferred and processed in the United States, and that you have read and agree to the Terms of Use and the Privacy Policy.

Dundas & Wilson alert:
The Home Secretary announced yesterday that an interim cap on aspects of Tiers One and Two of the Points Based Immigration System will be introduced from 19th July 2010. The purpose of the interim cap is to avoid a temporary surge in applications until the permanent cap is introduced on 1 April 2011.
The interim changes will involve:
– Capping the number of Tier One (General) migrants at current levels. Tier One (General) is for the most highly skilled workers who do not need a job offer to come to live and work in the UK. The new cap will be referred to as a "grant allocation". It is envisaged that the limit will operate on a monthly basis. If the grant allocation has been reached in a particular period, and if an applicant would otherwise qualify, their application will be re-allocated to the following period for consideration.
– Increasing the number of points required to qualify under Tier One (General) from 75 to 80 points in addition to applicants having to have sufficient mandatory points for Maintenance and English language. This will make it more difficult for applicants to qualify. This change will not apply to Tier One (Investor), Tier One (Entrepreneur) or Tier One (Post Study Work) Categories.
– Tier One (General) applications that have been received before 19 July (but not decided by that date) will be decided under the current rules.
– The points to be awarded for previous earnings under Tier One (General) will be adjusted so that those applicants whose prior earnings exceeded £150,000 will now be awarded 80 points rather than 75. They will therefore still qualify under Tier One (General) without having to have additional points for other attributes.
– The number of Certificates of Sponsorship that licenced employers can issue under Tier Two will also be limited. It is planned that the number of employees to be sponsored under Tier Two will reduced by 1,300.
The Consultation Process
The mechanism for implementing the permanent cap, and the level of the cap itself will depend on the outcome of a 12 week consultation period which will close on 17th September 2010. The consultation paper has been published on the UKBA website.
The consultation paper states that the Government is committed to the introduction of an annual limit to the number of non EU economic migrants admitted to the UK and the intention of the consultation process is to consider and seek views on how the limit should work. The Migration Advisory Committee has been asked to advise on the level at which the limits should be set. One additional option being considered is whether a requirement should be imposed on sponsors to have private medical insurance in place for sponsored workers.
Conclusion
In the short term, there is a very brief window of time available before 19th July for certain Tier One (General) migrants to apply if they qualify under the current requirements (to avoid being affected by the stricter rules and the new cap). In the medium term, employers will need to wait to find out what permanent measures will be put in place but it is clear that whatever rules are to be put in place, will be with a view to limiting migration and making it more difficult to recruit migrant workers.