Qualcomm proximity-based P2P Gaming with 1 bad accent, 3 stereotypes and a rubbish marketing team!
I know it's hard to ignore the terrible accent and stereotype of us brits but the video below by Qualcomm demoing proximity-based peer-to-peer gaming is pretty cool.

Download this free guide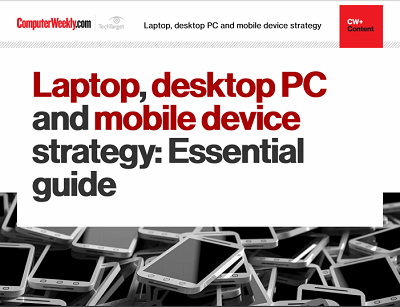 The great debate - to PC or not to PC
IT leaders have greater choice in end-user devices than ever before. The age of PC-only users is over and we have entered the multiple device era. In this guide, you can find best practice, analysis of the latest trends, and expert advice on formulating enterprise strategy in laptops, desktop PCs and mobile devices.
By submitting your personal information, you agree that TechTarget and its partners may contact you regarding relevant content, products and special offers.
You also agree that your personal information may be transferred and processed in the United States, and that you have read and agree to the Terms of Use and the Privacy Policy.
(If you're using the inspectagadget app then you might need to hit the web link if you can't see the vid)
It shows three people playing a game, the same game simultaneously against eachother. One uses a Dell Latitude laptop and wifi, another using the Nokia N900 over wifi too and finally a Nexus One over bluetooth.
The game they play is pretty basic but you the fact that it's played across different devices and using bluetooth and wifi without lag makes this a tantilising prospect.
Yes it's difficult to stay cam watching 'Jack' from 'Westchester' who likes 'Rugby, Curry and tiny tiny European underpants' but try to ignore their marketing teams complete stupidity and see what the product can actually do.
Why did they even feel the need to tell us where they're from and what they like anyway?!?! What was the point of that, seriously? Just tell us their names and what they're using, don't try to be funny by stereotyping etc. 1,2,3,4,5,6,7,8,9,10… Ok I'm calm, watch the vid.