News
Stay informed about the latest enterprise technology news and product updates.
On the eighth day of Christmas my true love gave to me... Logitech iPad keyboards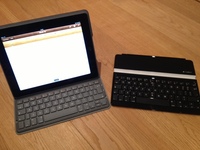 Need some inspiration for the person in your life who has everything? Well, if an iPad is part of that ensemble of gadgets, then how about a bluetooth keyboard to make typing easier as well as protecting the device? Already got one I hear you cry? Well, does it have solar charging capabilities or is one of the lightest on the market? No…? Read on.

Download this free guide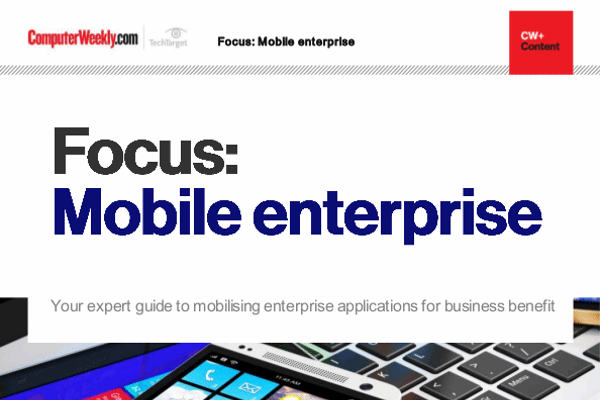 It's no longer a choice
Mobility is here to stay as part of enterprise digital transformation. Learn how to build a solid strategy for mobile enterprise applications.
By submitting your personal information, you agree that TechTarget and its partners may contact you regarding relevant content, products and special offers.
You also agree that your personal information may be transferred and processed in the United States, and that you have read and agree to the Terms of Use and the Privacy Policy.
The Logitech Solar Keyboard Folio acts as a full keyboard and a protective cover for your device. Slot your device into the rubber holder and prop the folding case into typing mode, connect via Bluetooth, and away you go.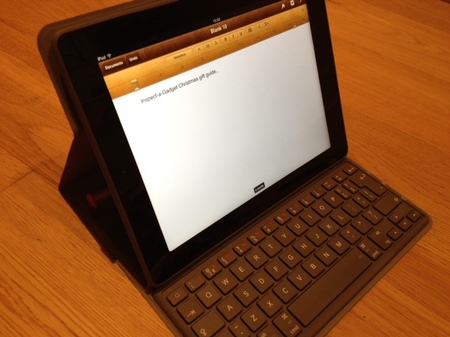 Logitech suggests that six hours of typical light in a room per day is recommended to charge up the gadget. So no annoying charging via USB ever again!
The iPad tray has two positions, one for typing and a lower angle for watching media. The leather-look case also closes like a book to fully protect your device. When closed, the iPad switches into power-saving mode with an audible "switch" noise, and it switches itself back on when you open the case again.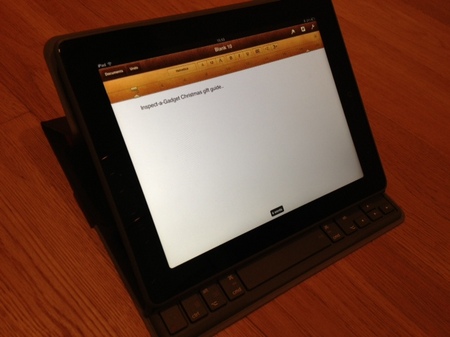 This is a great little gadget for an iPad owner, which looks stylish and is very functional. However, it is rather pricey at £119.00, which makes it less of a stocking filler and in my eyes more of a "main present – save until last – sitting under the tree" type of gift.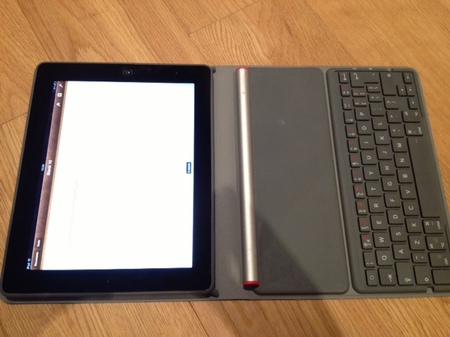 The only flaw I could think of is that the solar panel sensor is on the wrong side of the cover. It is on the underside of the keyboard, meaning that while in typing mode the solar panel isn't being charged. This little design faultmeans that you have to make sure that the keyboard is charged before use.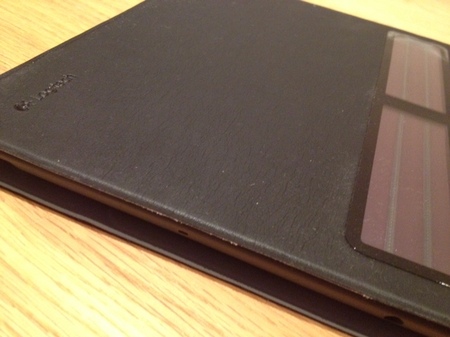 If you think the Solar Keyboard Folio is a bit bulky, you might prefer the Ultrathin (and superlight!) Keyboard cover, which still acts as a typing aid and protection for your device. This keyboard cover doesn't come with solar panels, so you'll have to use the included USB to charge it up, however once charged the keyboard will last for six months if used for about two hours a day.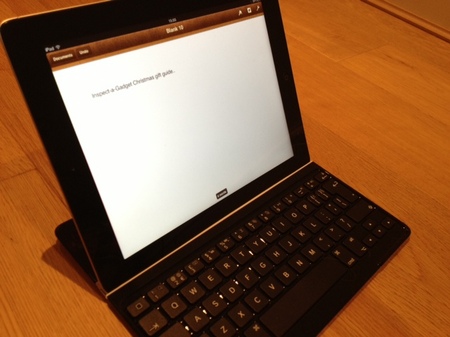 The keyboard snaps on to the edge of your iPad using magnets, and the "hinge" on the keyboard also snaps to the device to form a shell to protect your screen. The shell mimics the silver metal casing of my iPad 2 (although the product fits also the 3rd and 4th generation devices). It also incorporates the iPad's power saving mode through opening and closing of the shell, however it only protects the screen, leaving the back of your iPad open to the elements. It is very similar to iPad's own smartcovers, only with the added bonus of a very light keyboard.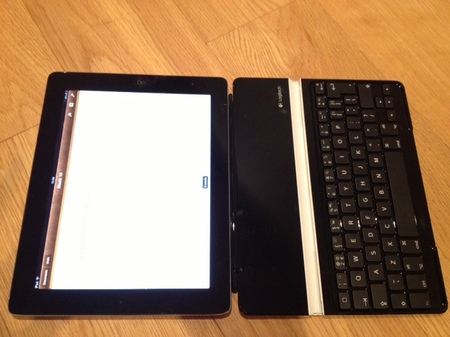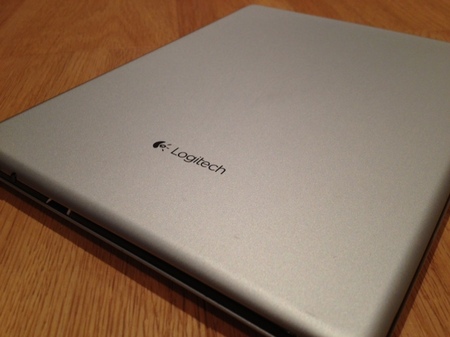 Again, a little pricey, at £89.99, but it feels like a quality product, and I especially liked the brushed metallic finish.