Olympics 2012 Ambassador Programme nets Hackney kids a brush with stardom
This is a guest blog from Renee Hawkins who heads up the Ambassador Programme at ThoughtWorks.
Hackney school children taking part in the Primary School 2012 Ambassador Programme were left star-struck recently after meeting football legend David Beckham and US First Lady Michelle Obama.

Download this free guide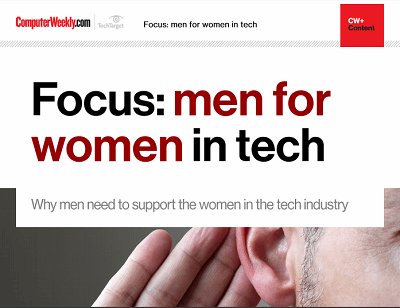 Men for women in tech
This guide showcases some of the men who are helping women to progress in the technology industry and the methods they are using to do so.
By submitting your personal information, you agree that TechTarget and its partners may contact you regarding relevant content, products and special offers.
You also agree that your personal information may be transferred and processed in the United States, and that you have read and agree to the Terms of Use and the Privacy Policy.
The Ambassador Programme saw 102 Year Six Hackney school children learn a variety of new skills as they took part in projects to spread the message of the Games.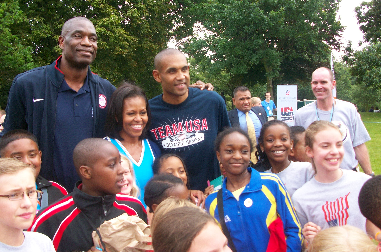 As part of the scheme, the children attended a prestigious event at Winfield House, the residence of the Ambassador of the United States, on 27 July and were thrilled to meet Beckham, and even got to take part in several games with Mrs Obama including an obstacle race.
This star-studded meeting was a fitting way for the children to celebrate their achievements as Ambassadors as the Games themselves kicked off. It was the second brush with stardom for the kids in as many weeks, following shortly after they had their own taste of the spotlight at the Graduation Day for the Hackney Primary Ambassadors Programme.
The night of celebration came after more than six months of dedication from the children as part of the scheme managed by the Hackney Learning Trust. Two children each from 51 Hackney schools were chosen to take part in the scheme the 102 students were divided into four groups to take part in different creative projects and learn new skills. They created a sports themed fashion show, an Olympic magazine, a trailer video and an Olympics themed web site. Some of the children also took part in creating two official songs for the Ambassadors Programme.
Taking to the stage at a packed out Hackney Empire, the children proudly displayed the fruits of their labour and were presented with awards commemorating their hard work after six months learning new skills on a variety of projects. DJ Tim Westwood, MTV presenter Kat B and Olympic medallist Brian Brinkley were among those on hand to offer their congratulations and advice. Local politicians, Olympics organisers and representatives of the Hackney Learning Trust were also on hand to give out awards in front of a full house of friends and family.
Children learn how to create and build websites
IT Consultancy ThoughtWorks were involved in the Programme, guiding a team of 25 children through the process of designing and creating a website. Social responsibility is a key part of the company's ethos, and it spent more than 6,000 hours on community work in the last year alone.Principal Consultant Renee Hawkins and Business Analyst Sarah Mead took part as team leaders for the project, and were also on hand to congratulate the kids at the graduation ceremony.
Over six sessions, the group learned how to design and build a website from scratch. The students began by working out what they wanted to achieve with the site and who the audience was – settling on their fellow pupils, teachers, parents, and anyone interested in a career as an athlete. Over the next few months they covered key areas including design selection and tools such as Word Press. Towards the end of the project, the children were able to explore other possibilities in IT, and had some fun designing their own video games with the Alice design software.
A main focus of the site was to offer up advice for anyone who wanted to become an athlete and the children wanted to tap into the theme of this year's Olympics inspiring a new generation of young people in sport. They made sure the site was full of practical advice for budding sportspeople, including diet and training tips, and advice on must-have clothing and equipment.
The site highlights the childrens' favourite sports and reasons for taking part, from the team spirit of football to cycling being a natural fit for Londoners getting around by bike. They also wanted to put some of the Games' long and storied history on display, including world records in different sports and interesting titbits such as a comparison between Jamaican record-breaker Usain Bolt and 1936 Olympics superstar Jesse Owens.
Hawkins at ThoughtWorks concluded: "The students all put a lot of effort into their project and ThoughtWorks is proud to have been there to help them. I think it's particularly gratifying to see their website celebrated alongside more fashionable and traditionally popular areas like music and clothing design.This helps challenge the perception that IT is a dull and dusty profession. These children learned that it can be a fun and dynamic career full of chances to create interesting and worthwhile things."
Mead at ThoughtWorks added: "Social work is incredibly important for everyone at ThoughtWorks, and we have put a collective 6,000 hours into it in the last year alone. It's fantastic to help give these children the chance to prove their abilities. They had a great time getting stuck into the project, and with any luck we have helped set some of them down a lifelong path in IT."