Computer science student convinces comparethemarket.com to help source hardware
18 year old BTEC IT student James Elmour contacted Computing at School to help with finding hardware for his project where he needed to test Android mobile software applications.

Download this free guide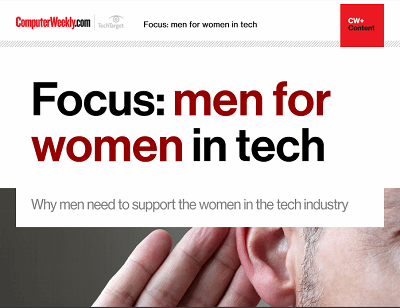 Men for women in tech
This guide showcases some of the men who are helping women to progress in the technology industry and the methods they are using to do so.
By submitting your personal information, you agree that TechTarget and its partners may contact you regarding relevant content, products and special offers.
You also agree that your personal information may be transferred and processed in the United States, and that you have read and agree to the Terms of Use and the Privacy Policy.
Elmour, who studies at the City of Liverpool College, was pointed in the direction of comparethemarket.com where he pitched to its IT and software engineering team on why how the hardware would benefit him and his classmates.
Comparethemarket.com helped him source several Hudl tablets, which are now being used by the students and their teachers on a daily basis in the college's computer science labs.
He was subsequently given a Student Research Award by his College.
Elmour, said: "We are really grateful for the support of comparethemarket.com. Being able to use genuine Android devices for testing means we can develop bigger and better apps and make better use of all features on the device. It's definitely boosted morale and provided an incentive for higher grades."
James Lomas, IT director at comparethemarket.com, comments: "After meeting James and seeing his passion for software engineering we couldn't help but lend our support. His story truly struck a chord and we were compelled to make a contribution."
"Comparethemarket.com wants to provide students with the opportunity to learn how technology works. We support coding clubs in the Cambridgeshire area, which provides amazing opportunities for our engineers to introduce primary school children to computer science and also work with universities to help develop a syllabus that produces workplace-ready graduates."