The software developer community's commitment to poor posture has been laid bare in a blog, showcasing the wide variety of inventive ways coders have found to punish their spines over the course of the working day.

Download this free guide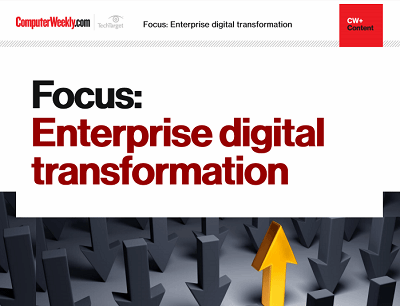 Are you digital to the transformation?
Digital transformation - the buzzword that we can't get away from. Enterprises need to accelerate their digital transformation journeys to avoid being left behind in an increasingly digital world. It's not an easy feat, but one that can be costly to get wrong. Join us as Computer Weekly takes a look at how businesses can stay on track through collaboration, innovation, and listening to user needs.
By submitting your personal information, you agree that TechTarget and its partners may contact you regarding relevant content, products and special offers.
You also agree that your personal information may be transferred and processed in the United States, and that you have read and agree to the Terms of Use and the Privacy Policy.
The Good Coder; Bad Posture blog features numerous snaps of developers hard at work, while slumped over (or under) their PCs, while wilfully ignoring every one of the NHS' rules on how to sit and use a computer correctly.
The blog's curators are actively encouraging developers to keep a watchful eye over their coding counterparts, so that Good Coder; Bad Posture can accurately document all the weird and wonderful ways people sit while slaving away over their command lines.
So, if you see a developer demonstrating a similarly nonchalant attitude to sitting up straight, with both feet flat on the floor, be sure to take a picture and submit it to the blog.