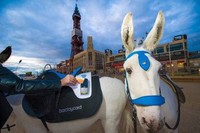 A few years back, donkeys in Israel were made to don Wi-Fi enabled collars to allow riders to check emails while enjoying the views. Well now the famous donkey rides of Blackpool are accepting contactless payments from tech-savvy tourists.

Download this free guide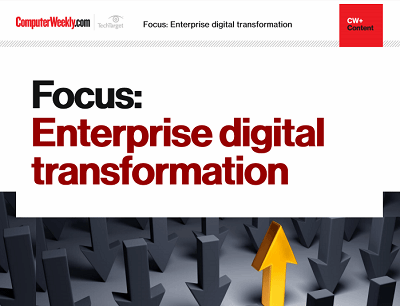 Are you digital to the transformation?
Digital transformation - the buzzword that we can't get away from. Enterprises need to accelerate their digital transformation journeys to avoid being left behind in an increasingly digital world. It's not an easy feat, but one that can be costly to get wrong. Join us as Computer Weekly takes a look at how businesses can stay on track through collaboration, innovation, and listening to user needs.
By submitting your personal information, you agree that TechTarget and its partners may contact you regarding relevant content, products and special offers.
You also agree that your personal information may be transferred and processed in the United States, and that you have read and agree to the Terms of Use and the Privacy Policy.
Mark Ineson, owner of Real Donkeys, claimed that a lot of beach-goers don't carry cash, and often had to disappoint their children as they were unable to pay.
So Ineson approached Barclaycard for a solution, and provided Dillon the donkey with a contactless-payment enabled saddle.
When asked what he thought about the innovation, the donkey claimed it was much more efficient as PINs and cash can be a pain in the ass.
Image: Barclaycard