News
Stay informed about the latest enterprise technology news and product updates.
Spectrum auction is fair to whom, asks CMA
Ofcom's rebuttal to a Communications Management Association opinion in Computer Weekly regarding proposals for the upcoming spectrum auction for so-called 4G licences has drawn further comment from the CMA. Ofcom's response left it wondering whether the auction process, which it described as "fair", had the CMA asking "fair for whom?"
CMA members want Ofcom to make sure that there is national roaming, almost to the exclusion of everything else.
It said there are four questions to ask to assess whether a regulator is doing its job right:
Will the proposals result in an affordable infrastructure for innovation?
Will they result in an infrastructure fit for enterprise purposes?
Will they speed up economic growth?
Will they enahnce community development?
"This has very little to do with finessing fairness between market players," the CMA says. "It's about responding to higher national purposes and fairness to UK enterprises and society – a responsibility that the Communications Act 2003 placed squarely on the shoulders of Ofcom."

Download this free guide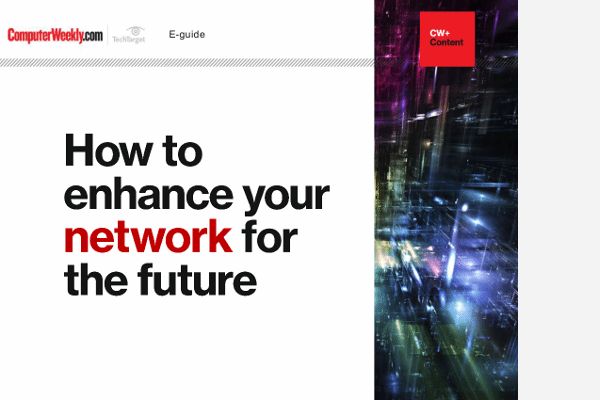 How to enhance your network for the future
Latest on networking developments and directions: NFV, self-optimising networks and IoT enabled smart cities
By submitting your personal information, you agree that TechTarget and its partners may contact you regarding relevant content, products and special offers.
You also agree that your personal information may be transferred and processed in the United States, and that you have read and agree to the Terms of Use and the Privacy Policy.