RTM - Three little letters that tell us that the software elves can have a short rest
Its has been a long time since I last blogged regularly but I now have my blogging mojo back together. I am still with Microsoft although in a slightly differing capacity than this time last year when I was wearing a Groovy Visio mantle in Europe, now I wearing a Projected Visio cape in the same area (yes the pun sucks).

Download this free guide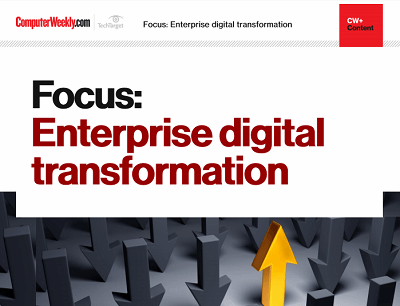 Are you digital to the transformation?
Digital transformation - the buzzword that we can't get away from. Enterprises need to accelerate their digital transformation journeys to avoid being left behind in an increasingly digital world. It's not an easy feat, but one that can be costly to get wrong. Join us as Computer Weekly takes a look at how businesses can stay on track through collaboration, innovation, and listening to user needs.
By submitting your personal information, you agree that TechTarget and its partners may contact you regarding relevant content, products and special offers.
You also agree that your personal information may be transferred and processed in the United States, and that you have read and agree to the Terms of Use and the Privacy Policy.
As I type blog posts are being deposited hither and thither regarding the RTM last Friday of Microsoft Office 2010, SharePoint 2010, Project 2010, Visio 2010 (hey did we copyright that 2010 thing, no, dang should have).
For those of multiple 100's of thousands of you who have down loaded the public beta you will already know this is an order of magnitude improvement in our client and collaborative server offerings, those of you who have not tried it out yet, get hold of the trial download as soon as they come out, you will (I hope) be pleasantly surprised.
I have not had as much fun since Notes/Domino 4.6 was released back in the days when it mattered.
Over the next few days I am going to post a couple of blogs on the key new / rediscovered capabilities of my adopted software children plus some thoughts on my peripatetic coverage (subject to Volcanic eruptions) of the countries that I have some responsibility for.
Oh and RTM for the uninitiated – Released To Manufacturing
Visio, It's a drawing Jim, but not as we know it
Location:Bushey,United Kingdom