Tableau 10 ups data visualisation developer-centricity
Data visualisation company Tableau Software has officially announced Tableau 10. Not just a presentation layer technology (as it would appear to the untrained eye) the company has a serious set of messages for software application development professionals who want to get hold of analytical tools for interacting with data.

Download this free guide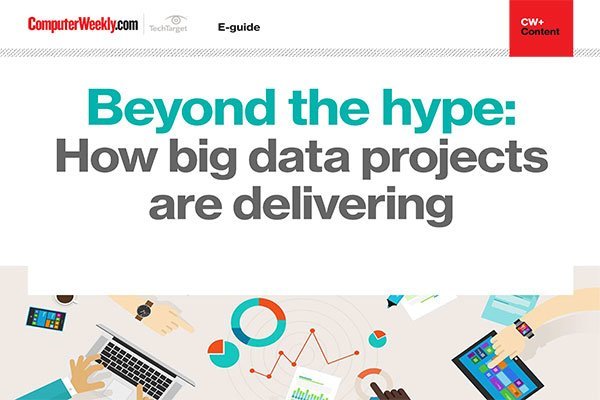 6 high profile examples of Big Data improving operations for corporations
This e-guide collates a group of examples of big data technologies in use, such as how Mercedes-AMG Petronas Motorsport are looking to gain an edge on the competition in the Grand Prix season. Also see how big organisations are managing their big data operations and their data analytics programmes and teams through some high profile case studies.
By submitting your personal information, you agree that TechTarget and its partners may contact you regarding relevant content, products and special offers.
You also agree that your personal information may be transferred and processed in the United States, and that you have read and agree to the Terms of Use and the Privacy Policy.
Chief development officer and co-founder of Tableau Software Chris Stolte explains that Tableau 10 brings 'new handlers' for data so that 'cross-database joins' allow developers to unify data sources at the row level.
This is augmented (or you could say accompanied) with cross-database filtering functionality, which allows a single filter to be applied to multiple data sources.
"Data integration helps maximise time spent on analysis. Data analytics innovations like the drag and drop clusters, help people do more advanced analysis of their data without needing to program. Enterprise advancements continue to up the standard for delivering a governed, trusted self-service environment," said Stolte.
As Alex Handy points out on SDTimes, Tableau 10 also includes new APIs for accessing the data and business intelligence created and used by the platform.
"Using these APIs, developers can embed business intelligence into their applications. Tableau is also now suitable for multi-tenant deployments, thanks to more extensive access controls," he writes.
The new colour palette has been tuned up to ensure perceptual equality of shapes in complex visualisations and emphasis when needed. New default settings help people use visual design best practices for every question, but always give the option to change format so people have the flexibility to be creative and expressive with their data.
Tableau 10's new Device Designer allows users to create dashboards that automatically render the right size and views for a range of devices, including Android phones. It also gives the option to further customise views in a single file so you can create several device specific views and just publish once.
"Connecting to your data wherever it lives is an ongoing part of Tableau's mission to help people see and understand their data," said Andrew Beers, veep of product development at Tableau. "We understand that organisations have data in multiple places. So we've made preparing and integrating data easier than ever in Tableau 10. New connectors like Google Sheets, QuickBooks Online and Kognitio, among others, make it easy to connect to your data and start exploring in a few clicks."
The firm also says that improvements to bar charts, maps data, geographic roles and radial distance units make data storytelling more natural and intuitive.