Splunk .conf 2017: knowing me machine data, knowing you – aha!
Machine data operational intelligence platform specialist Splunk has gone all Alan Partridge.
The company known for its down-at-the-data-layer technologies and its tongue-in-cheek t-shirts now says it Partner+ Program initiative is delivering "aha" moments from machine data.

Download this free guide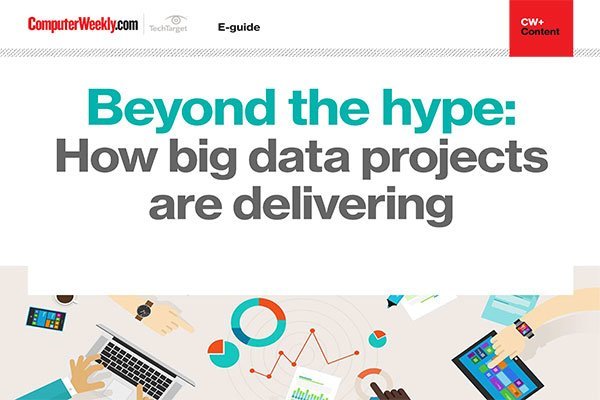 6 high profile examples of Big Data improving operations for corporations
This e-guide collates a group of examples of big data technologies in use, such as how Mercedes-AMG Petronas Motorsport are looking to gain an edge on the competition in the Grand Prix season. Also see how big organisations are managing their big data operations and their data analytics programmes and teams through some high profile case studies.
By submitting your personal information, you agree that TechTarget and its partners may contact you regarding relevant content, products and special offers.
You also agree that your personal information may be transferred and processed in the United States, and that you have read and agree to the Terms of Use and the Privacy Policy.
The Splunk global partner ecosystem is now said to be some 950 partners strong – it is a union of system integrators, distributors, value-added resellers, technology alliance partners, OEMs and managed service providers.
"Splunk is heavily investing in our Partner+ Program with more global talent, new programs and resources to support and enable our expanding global partner ecosystem," said Susan St. Ledger, chief revenue officer, Splunk.
Splunk for developers
Part of the work of the partner division, although admittedly stemming from a channel level perspective, is dedicated to tools and training that could benefit software application developers using machine data streams inside their data and application workflows.
This is supposed to be a framework for partners that integrates, implements and configures Splunk products to obtain training and certifications – it also includes a set of best practices.
Complementary solutions
The Partner+ Technology Alliance Program (TAP) is intended to provide engagement models for partners building complementary technical solutions on top of the Splunk platform for joint customers across IT and security use cases.
What the partners said
DNA Connect, an Australian distributor of infrastructure, security and visibility software, partnered with Splunk in August 2008.
"Our customers needed a platform that would analyse and visualise machine data from all levels of the IT stack, and legacy solutions fell flat," said Munsoor Khan, director, DNA Connect.
ECS provides a full range of IT services for enterprise clients with headquarters in Edinburgh and offices across the UK. The firm's MD David Calder offers the final comment here…
"Our relationship with Splunk is set for continued growth as we deliver analytics-driven security to more customers. The Splunk platform enables world-class security for our clients with solutions ranging from us running their security operations centers to handling their Splunk enterprise security deployments."
Splunk .conf 2017: knowing me machine data, knowing you – aha!
Well, someone had to use that headline, so now it's done…. move along now please.