News
Stay informed about the latest enterprise technology news and product updates.
MWC 2011: Bridgewater Systems, one "e" too many asks Bridgwater?
Picture the scene – I just had to do this. Mobile World Congress 2011 is in full swing, spokespeople and stand girls are working the floor hard and a journalist walks up to Canadian intelligent broadband controls company Bridgewater Systems and starts to say hello.

Download this free guide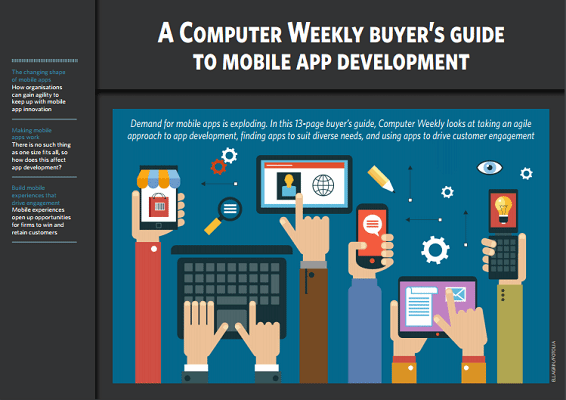 Mobile app development: Your sinkhole lifeline
How do organisations achieve the agility they need to develop useful and compelling mobile apps and services, in a timely and repeatable way, that continually delight customers?
By submitting your personal information, you agree that TechTarget and its partners may contact you regarding relevant content, products and special offers.
You also agree that your personal information may be transferred and processed in the United States, and that you have read and agree to the Terms of Use and the Privacy Policy.
Adrian Bridgwater: "Hi there, I like your company!"
(arm strategically placed over name badge)
Bridgewater Systems: "Hey thanks! Which media do you work for?"
Adrian Bridgwater: "I'm here as a freelancer – but anyway, like I say, I like your company, I just don't like your name. Such bad branding don't you think?"
(colour drains from spokespersons face)
Bridgewater Systems: "Well, umm, gosh – ah, well, we like it."
(arm removed from lanyard to show Adrian Bridgwater name badge)
Adrian Bridgwater: "Ah, I'm just kidding, tell me about how the Kingdom of Saudi Arabia has selected and rapidly implemented the Bridgewater Policy Controller for data traffic (PCRF) to manage mobile data communication growth and deliver services on Mobily's nationwide 3G/HSPA+ network."
(colour returns to spokesperson's face, big smiles all round)


Bridgewater Systems: "Ah, OK, nice one, you got me – have a show freebie and a press release!"
Adrian Bridgwater: "On a more serious note, I hear you have surveyed mobile operators to uncover their opinions on how to manage mobile data growth in the next 12 months. "
(complementary chocolates go into bag and Huwaii lanyard replaced with Bridgewater Systems one to show some respect)
Bridgewater Systems: "Ah, OK yes. Indicators from show floor reveal 87% of mobile operators surveyed ranked 4G transformation and /or policy control as key solution approaches to solving mobile data network congestion. In comparison, service providers are increasingly reluctant to simply add costly network capacity, with only 18% of the operators surveyed indicating that this would be a primary tool for managing network congestion in the next 3 years."
Adrian Bridgwater: "Thanks very much, have a good rest of the show then!"
(walks away to look for someone else to hassle)
Bridgewater Systems: "Jeez, who was that guy?"